29.03.2017
Completion of the he Ultra Modern Hewlett Packard Enterprise Fit-Out..
IIS Spcace leaders in the fit-out & refurbishment market, have completed one of the largest fit-outs in Ireland in 2017. The ultra modern 2600m2 design for one of the worlds leading companies, Hewlett Packard Enterprise maximises the available natural light with multi faceted mirrors and modern materials with stunning interior architecture and environmental graphics by Designfolk Ltd. These connect and combine to create a sense of depth and connection to nature whilst at the same time creating a visually interesting and an ever changing light filled space.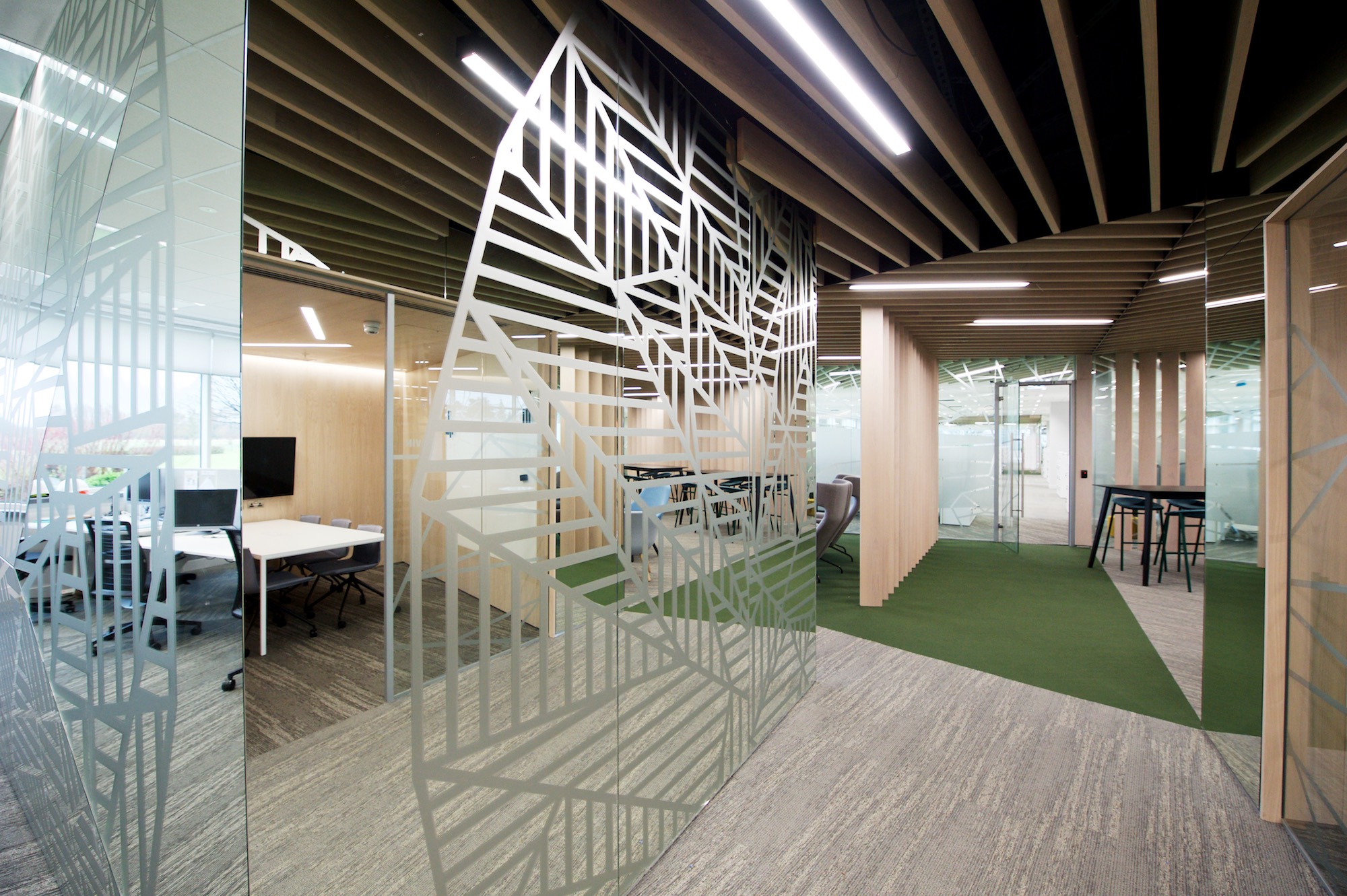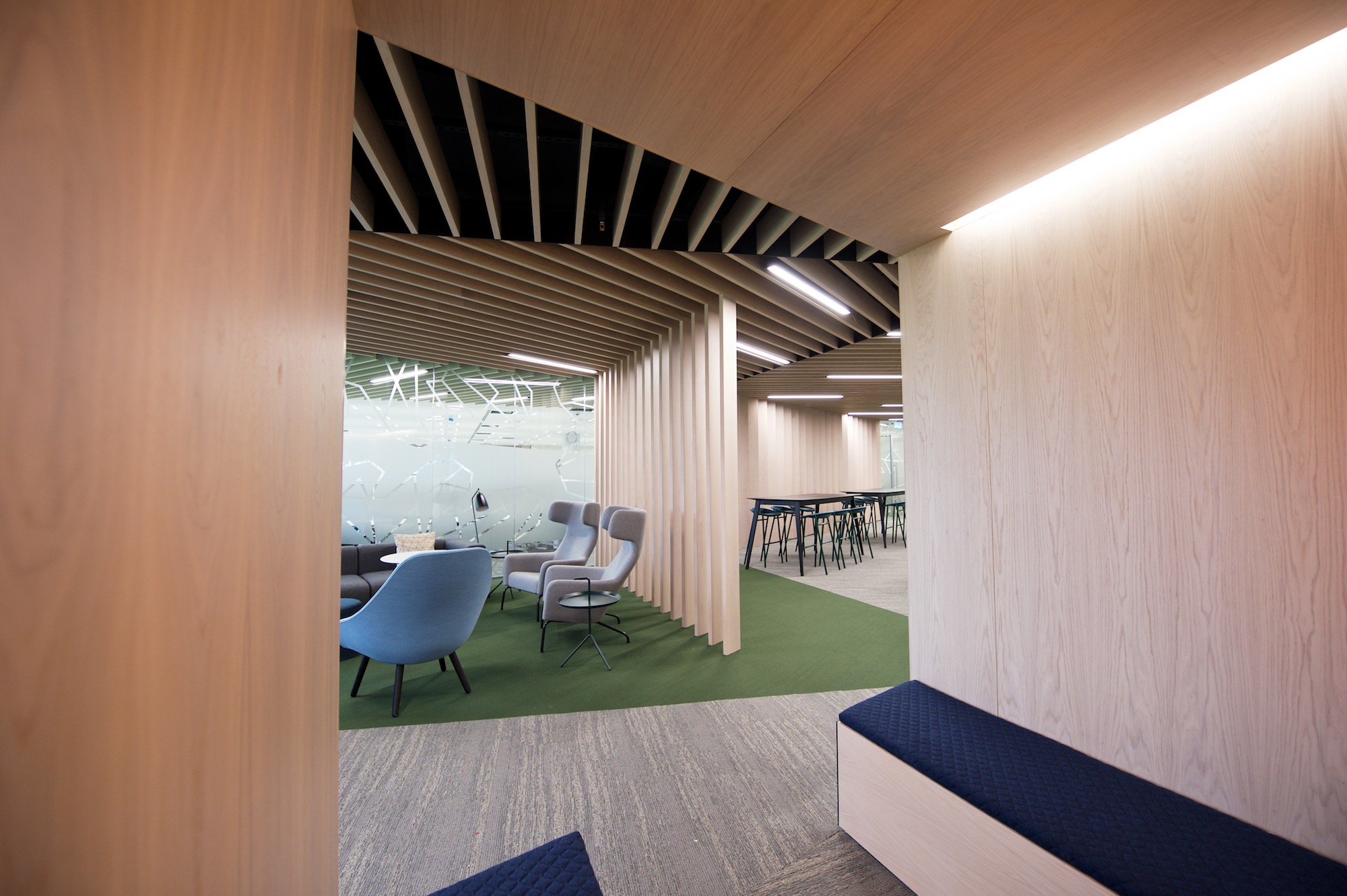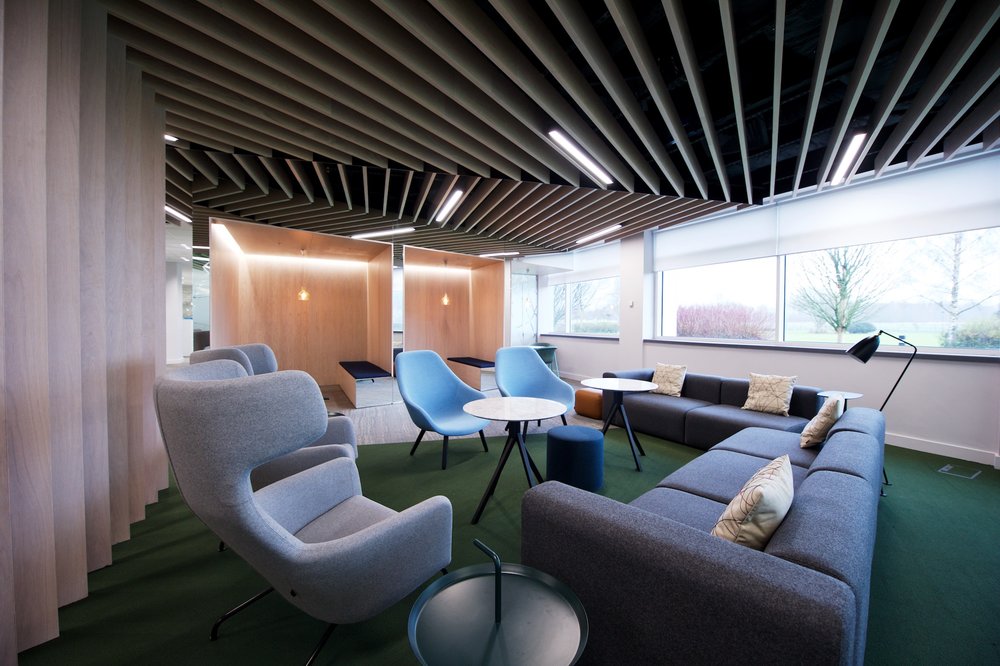 The stunning fit-out features a collaborative working environment with informal zones and features such as breakout areas, quiet rooms, office pods and large reflective surfaces. The look and feel is ultra modern and professional with a sense of openness.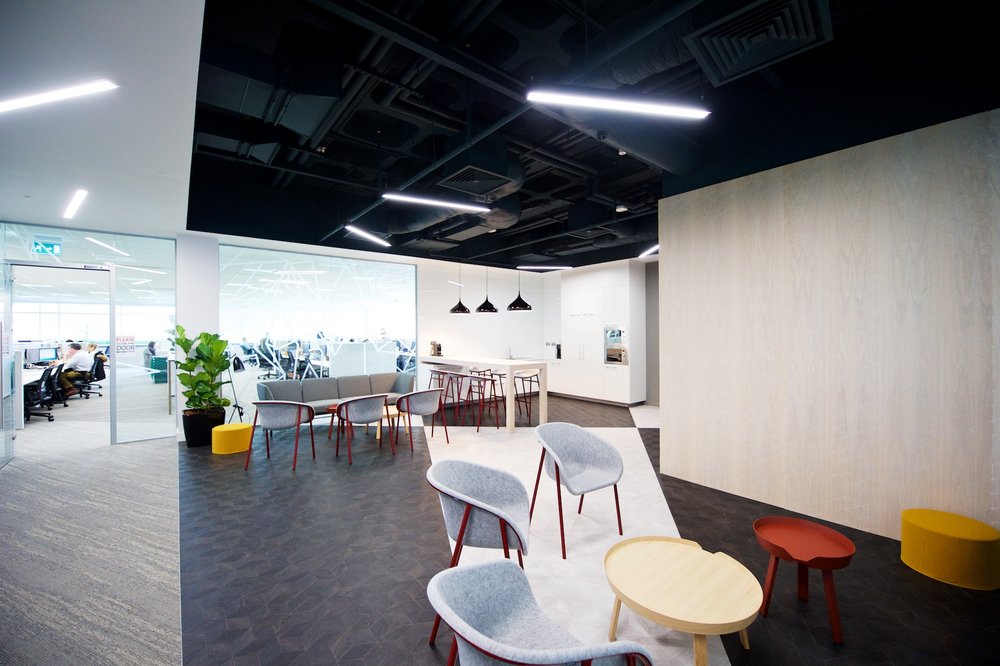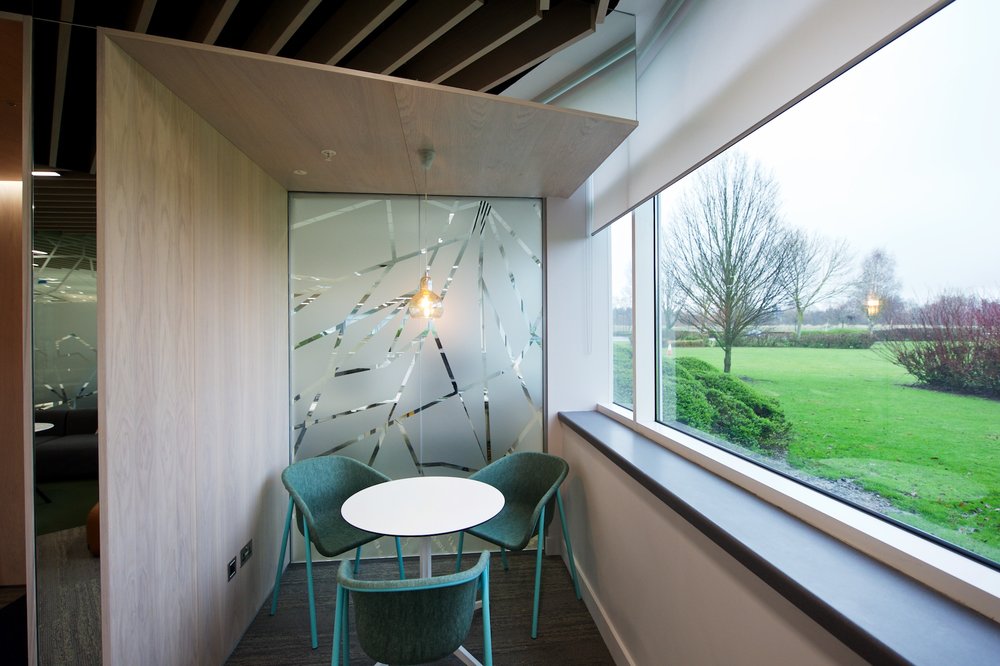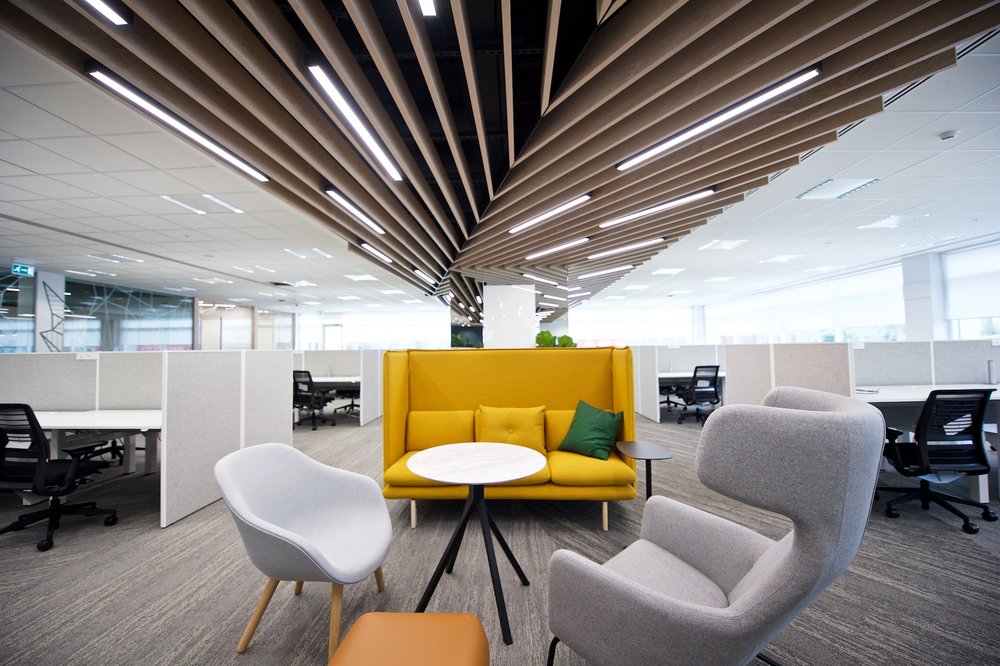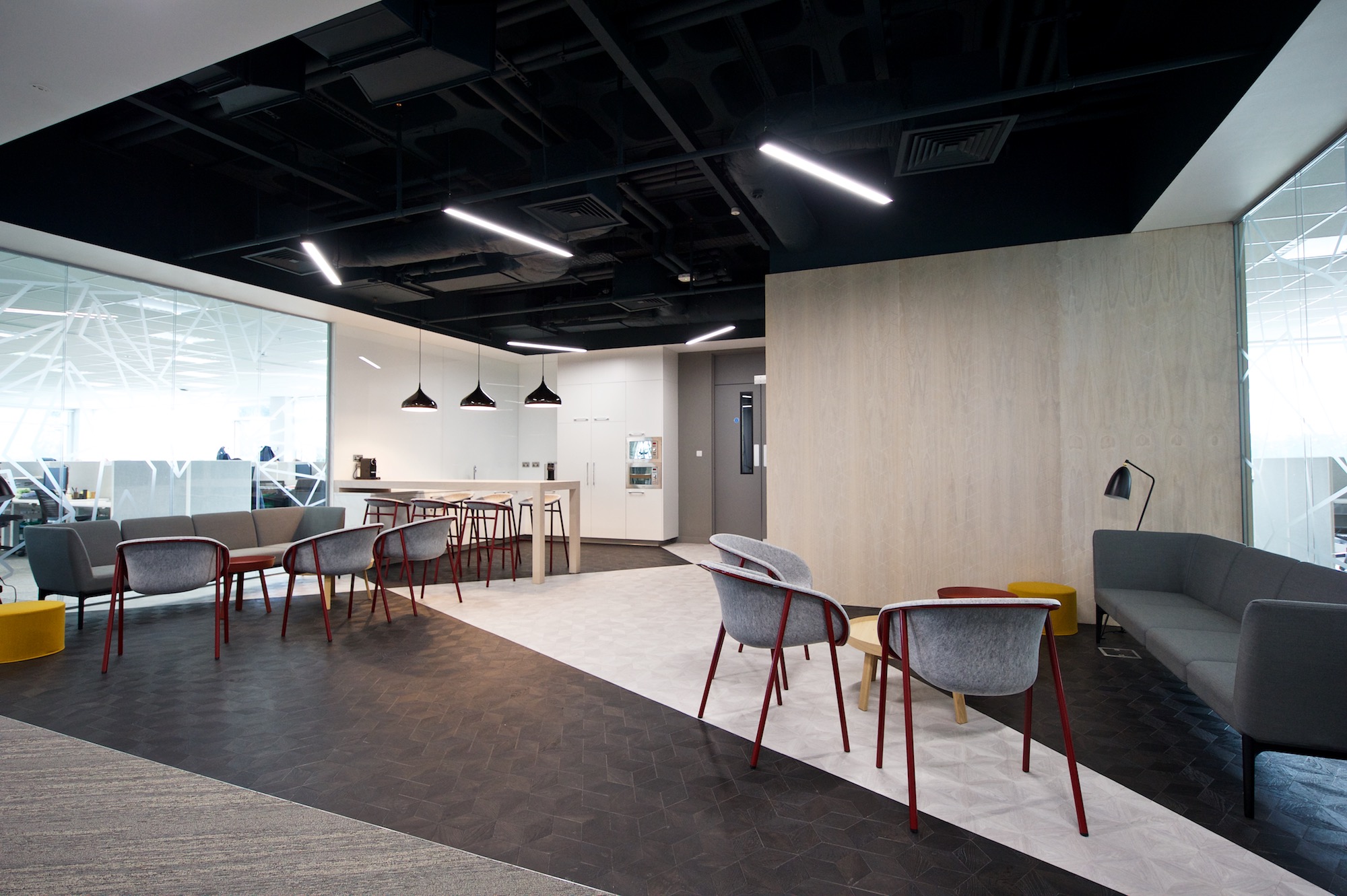 Tactile and contrasting materials are used throughout, mirror and wooden surfaces. A unique feature are the multi-faceted reflective surfaces which are a part of the office pods, central connecting areas and collaborative spaces. This serves to bring the outside in, combining nature and the office space with timber pockets in the 'reflective boxes' further enhancing the feel of nature indoors.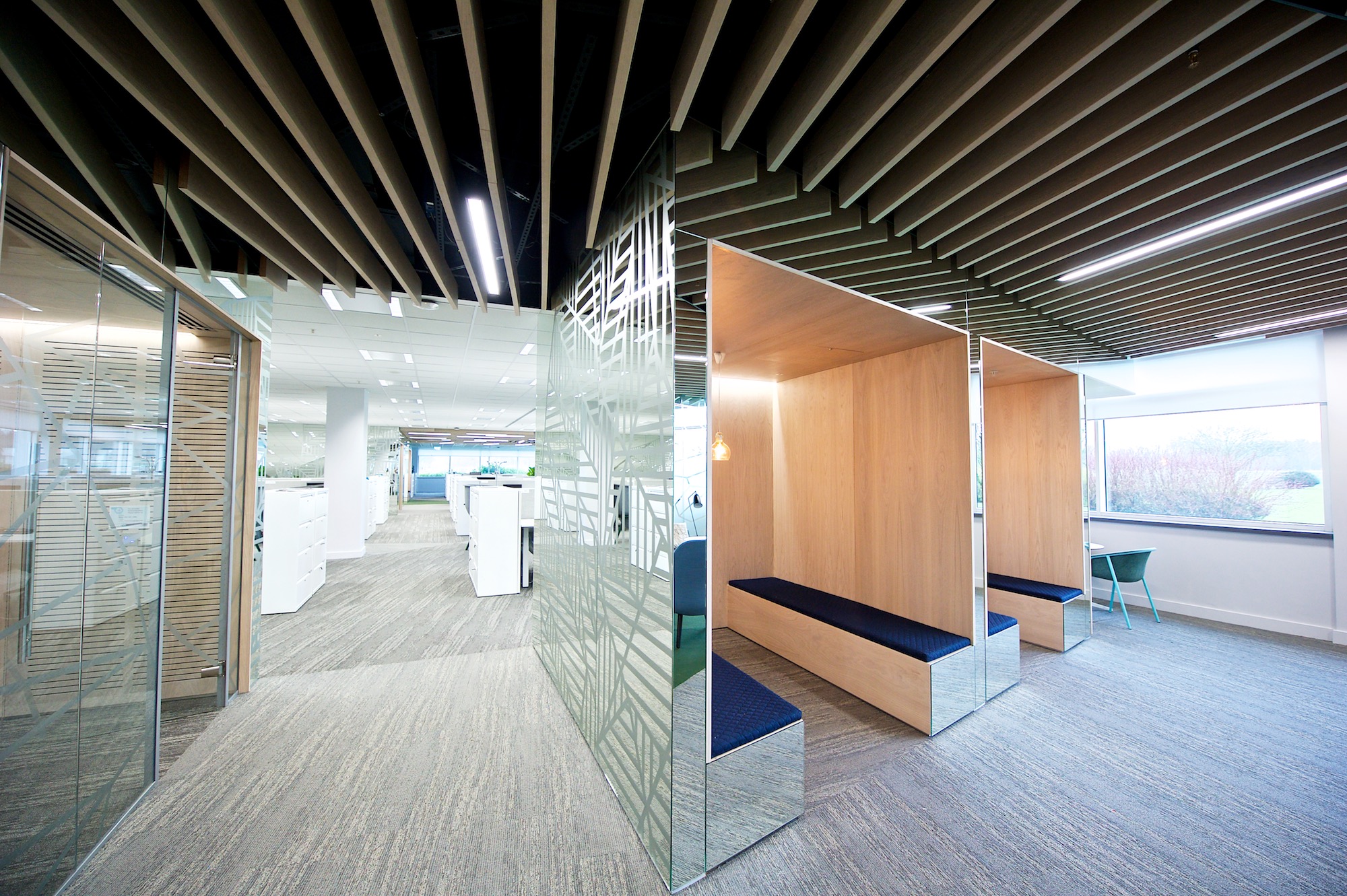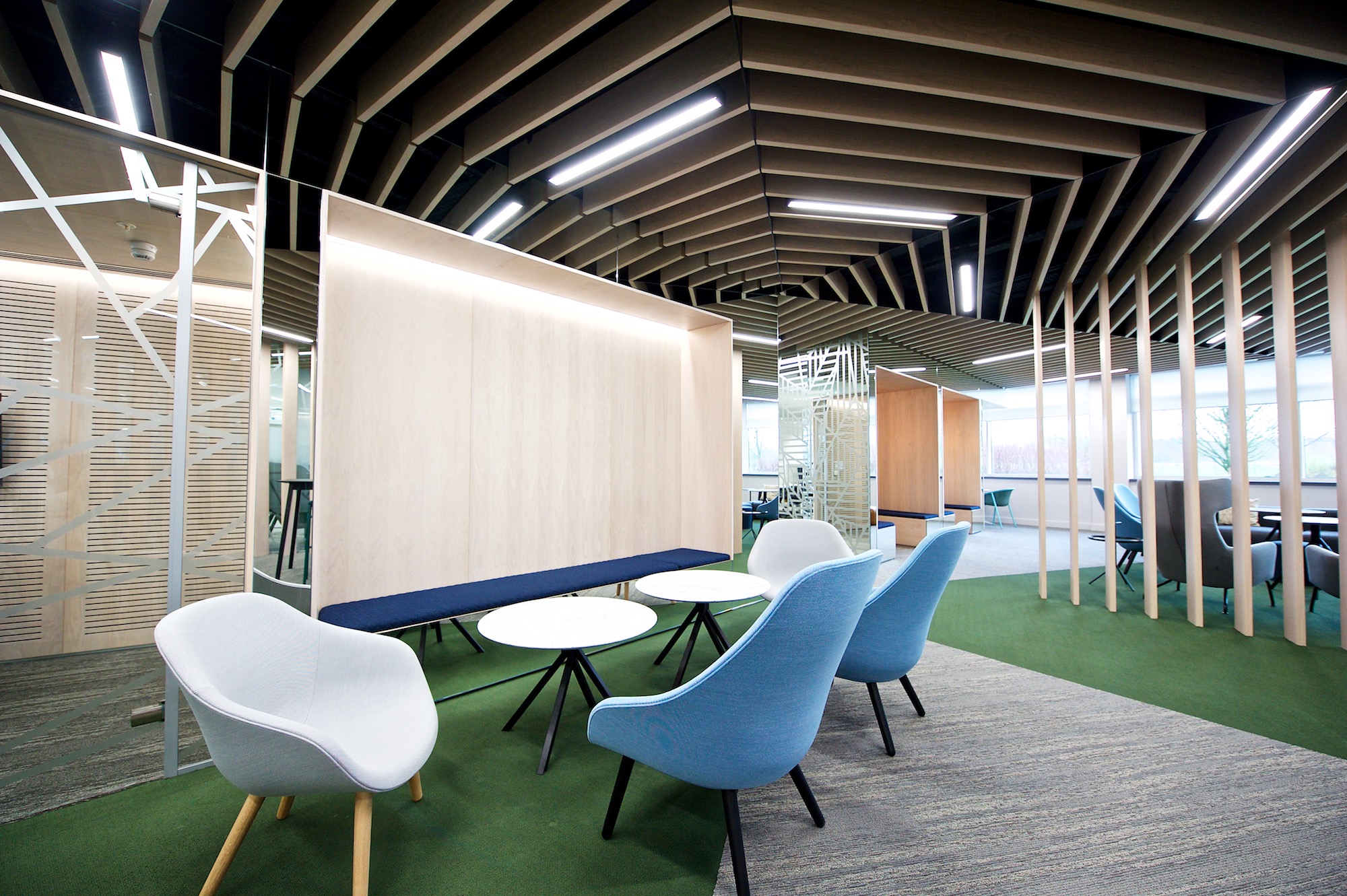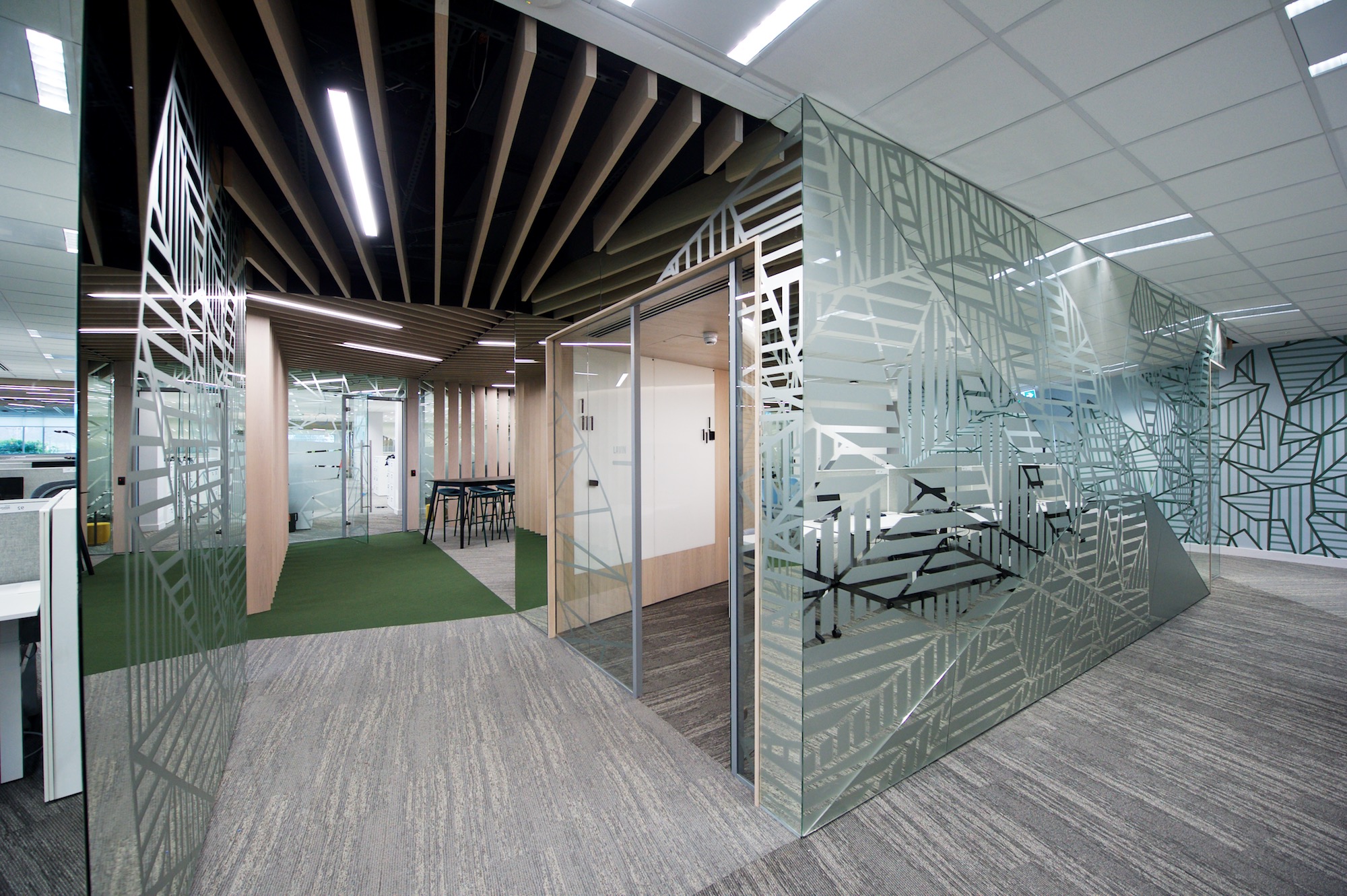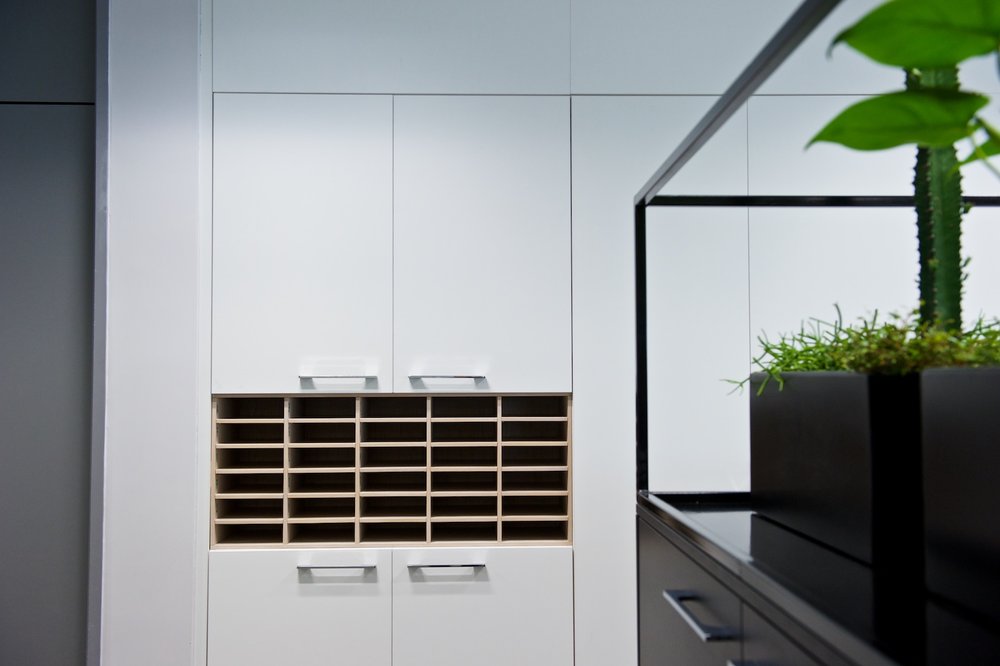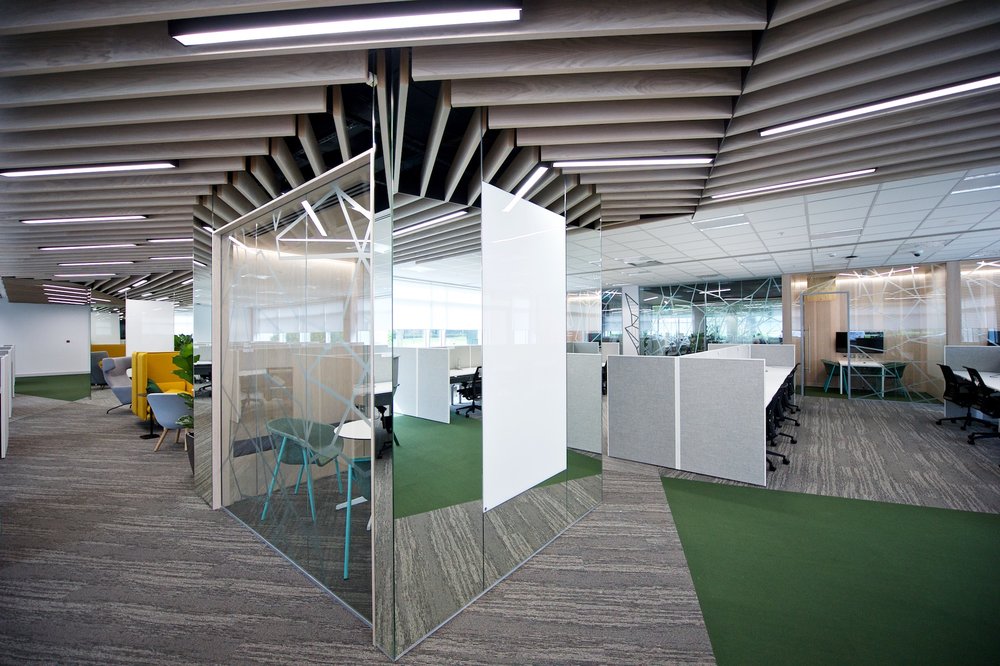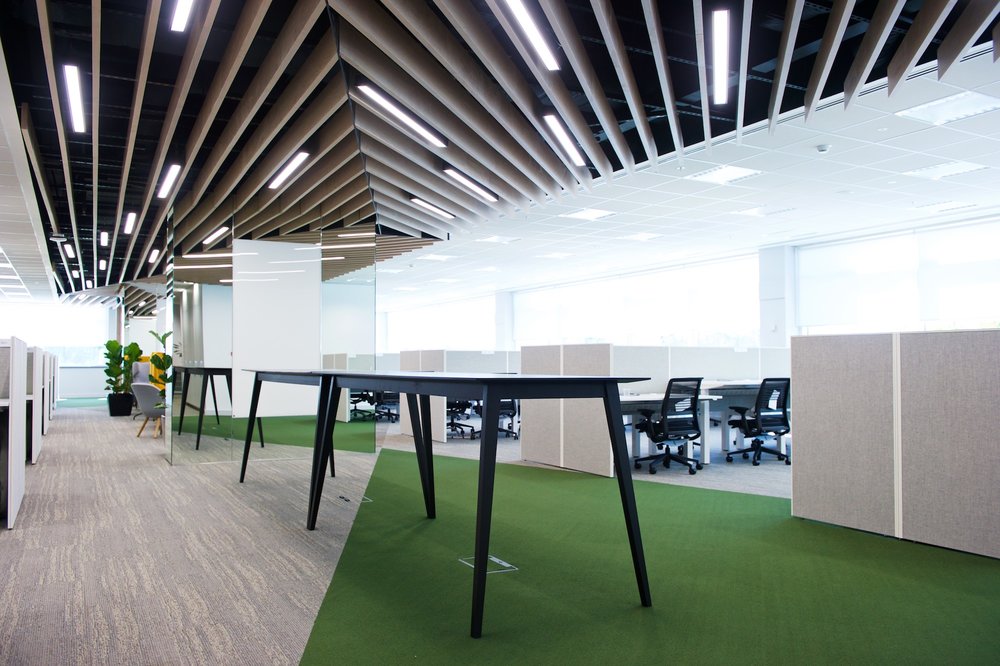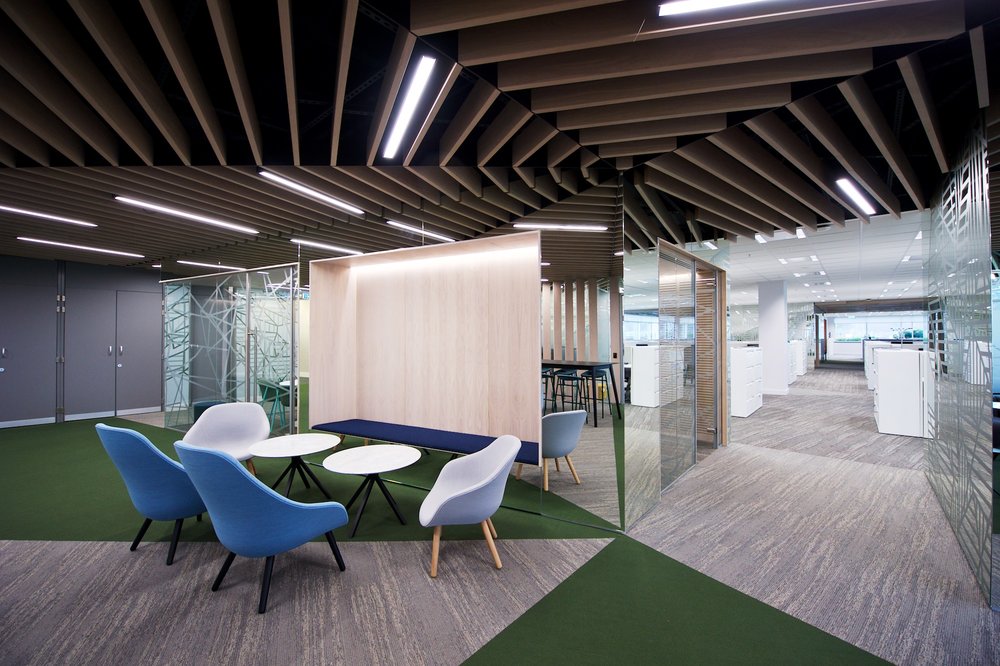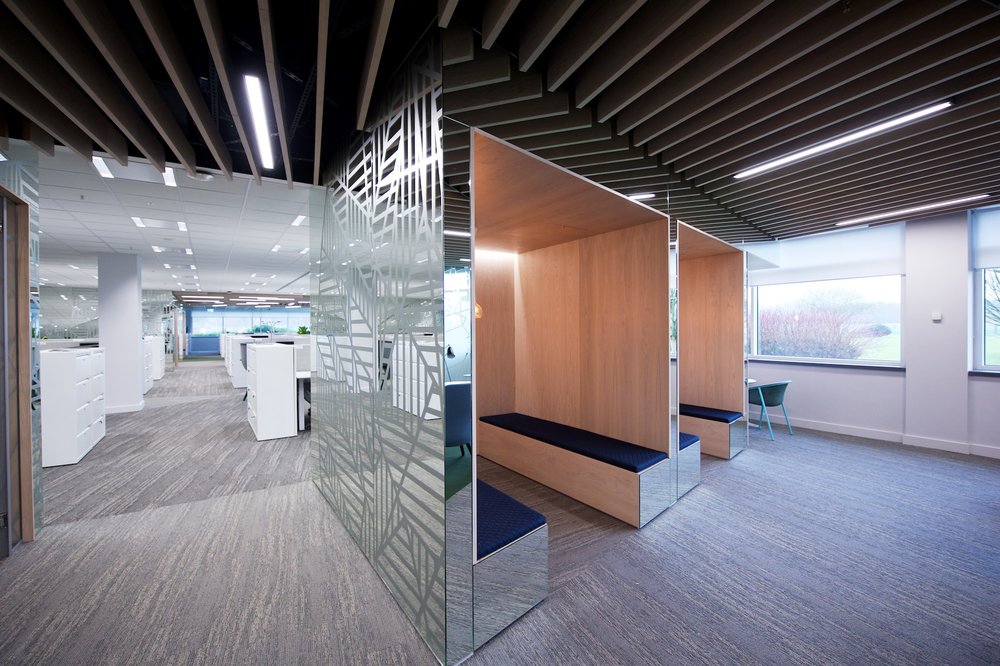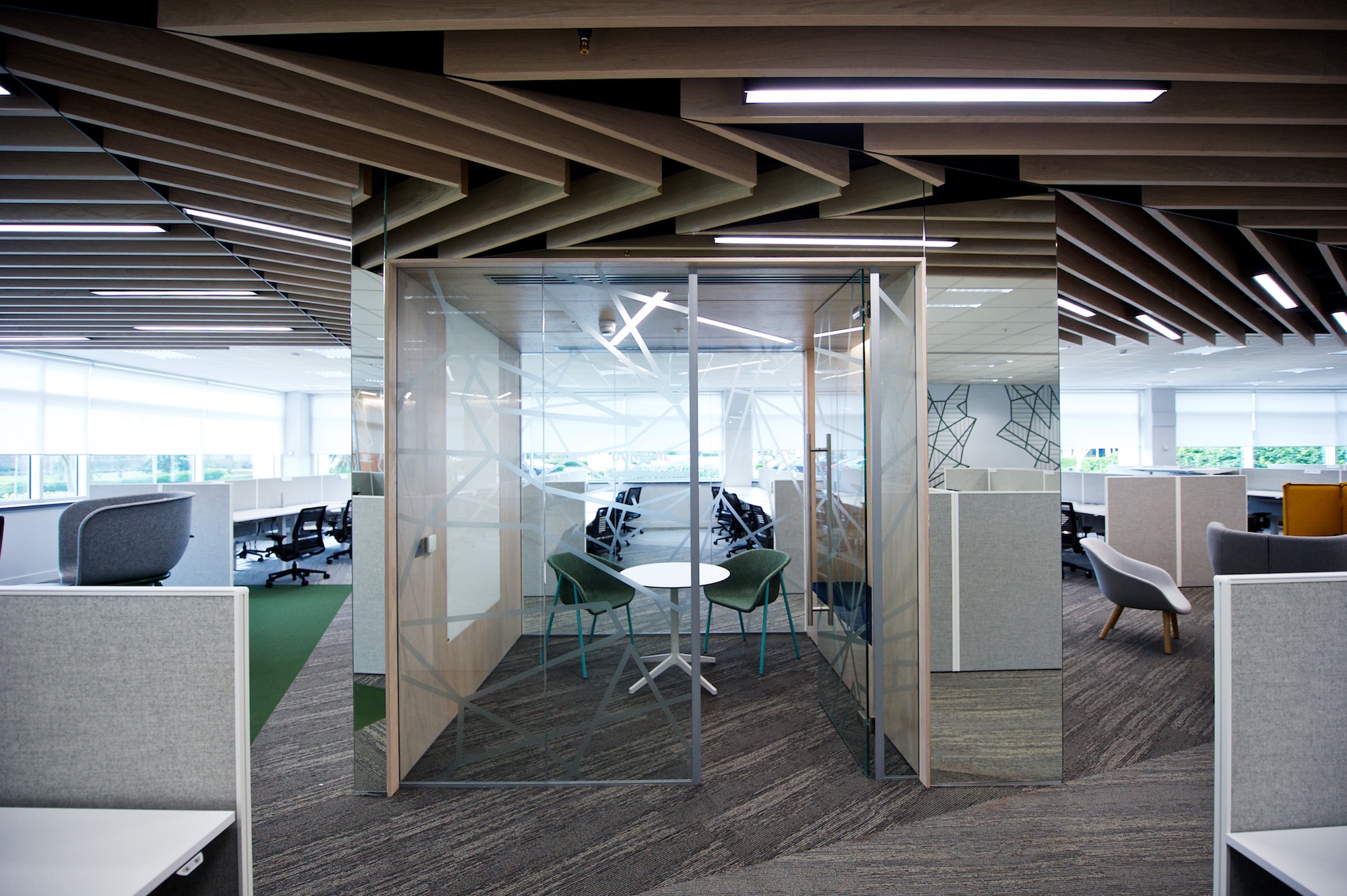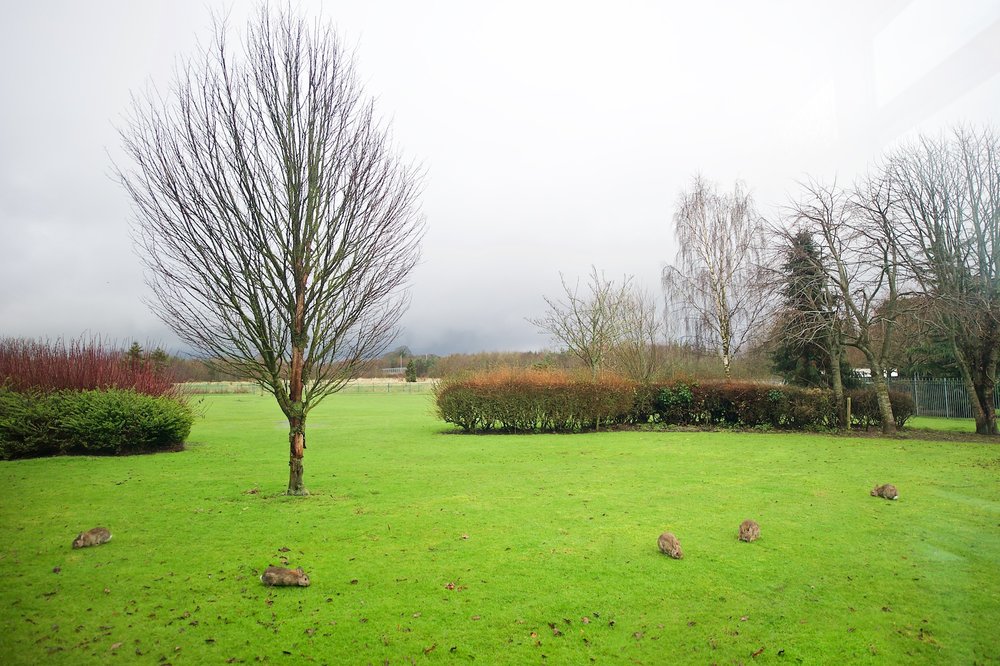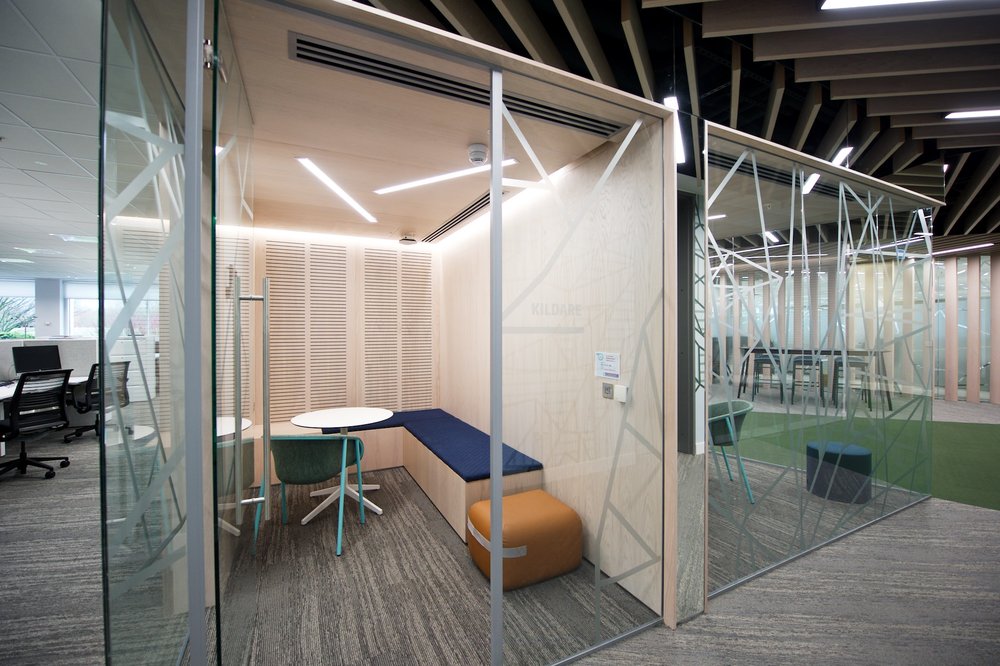 Walls and ceilings feature modern wooden structures of slated timber. They not only serve a variety of functions, but also provide stunning visual contrast between the classic and the startling of-the-moment design. The concept of connecting and leading lines is used in feature areas and ceilings using specialist joinery, also the carpet and color scheme connect the workplace areas together leading into each other and creating a sense of collaboration and openness. Smaller private spaces were also important to Hewlett Packard Enterprise, as was the abundant nature and wildlife on the grounds. Several private nooks and individual offices complement the larger communal areas whilst bringing the outside in.
The new design provides open plan and flexible spaces with collaboration at the forefront along with flexible areas that can be adapted to current and future needs.
IIS Space continue to work with the HPE team in creating new spaces. For further details on IIS Space and other stunning projects connect with us at www.fitout.ie.