25.04.2019
5 Top Tips to Executing a Successful Retail Fitout
A retail fitout can be a challenging process, with a lot of moving parts. Success is dependent on keeping costs under control while also minimising downtime, loss of sales and disruption to customers and staff.
Here we will examine the key factors to ensuring your retail fitout project is successful. But first, it is worthwhile looking at the reasons why a fitout or refurbishment might be undertaken;
Moving into a new retail unit
Company rebrand
Expansion of the retail estate
Updating the store look and feel
Keeping up with the market trends and competitors
General maintenance or more substantial remedial works
Regulatory compliance
New technology
A retail fitout typically involves a wide range of works such as construction work, electrical installation, upgrades, painting, decorating and re-positioning of fixture and fittings. It will involve multiple internal and external stakeholders and usually involves a cross functional team.
Calling in the Professionals
With so much going on it makes sense to engage with professionals who are experienced in retail fitout and refurbishment projects. You will need the expert feedback and advice on costs, design and other issues and you will need this early on to allow you to make informed decisions throughout the process.
A good retail fitout specialist will work within budget while also delivering the project on time and to agreed quality standards. They will provide full project management services, not only coordinating all subcontractors but will also liaise with stakeholders such as landlords and shopping centre management. At IIS Space we can work with your own design team or provide a full design and build turnkey service.
Retail fitout projects are often a rolling programme, so it is essential to find shopfitting specialists that will provide consistency, professionalism and reliability.
Customer Experience & Layout
An effective store layout will influence the customer flow throughout the store and ultimately their purchase behaviour. With retail stores now being part of a much bigger customer journey, it is important that customers feel comfortable about spending time in your store. And so, the starting point for any retail store design should be the entire customer experience – from the time a customer arrives in store, up until the completion of their transaction.
A good layout will;
Make it easy for customers to access, browse and purchase
Embrace and integrate technology e.g. cash less checkouts, click & collect, online self service
Offer experiences that customers can't get on their phone
Give customer the opportunity to engage with your products
Ultimately, once the customer is inside your store, they need to be able to find what they are looking for, and they need to be able to do this quickly and efficiently.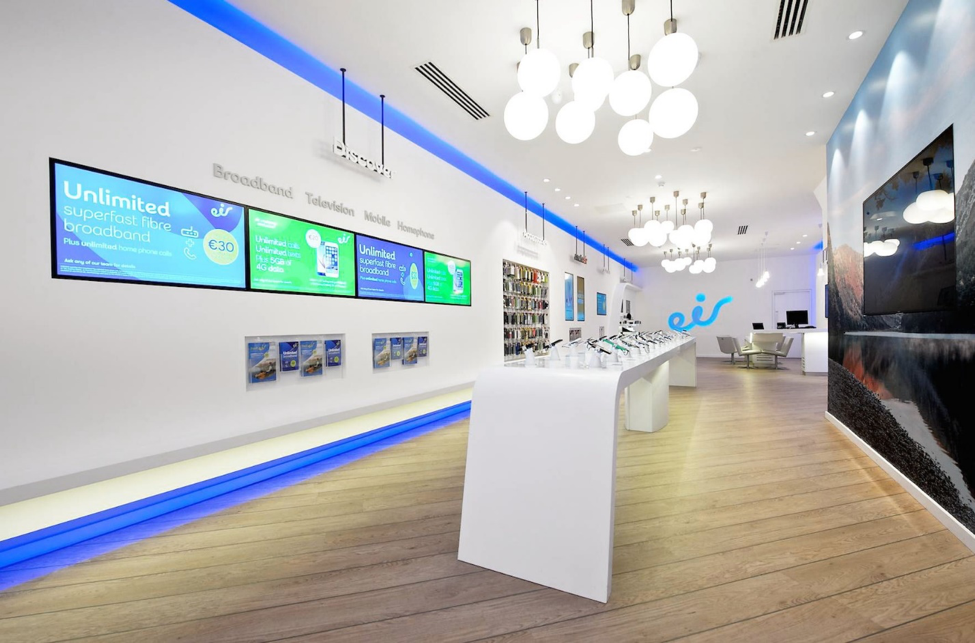 Build Flexibility into Design
The retail landscape is becoming ever more challenging for retailers therefore it is critical that any design allows for flexibility, the reconfiguration of merchandise and to be fit for purpose for seasonal trends e.g. the busy Christmas period, where you will have increased footfall and will need to store increased stock levels.
This can be achieved using custom-built and interchangeable counters and display fittings, as well as shelving and racking solutions that are easy to install and shift and easy reconfiguration or introduction of queuing systems to manage increased footfall. Incorporating digital signage is another good way to build flexibility into your retail store design.
Consider the Point of Sale
The space where customers will complete transactions is critical space in any retail store that can often be overlooked; this will be your customers lasting impression of the store. The point of sale may take the form one main sales counter or there may be multiple, standalone transaction points throughout the store.
Ensure the point of sale area is spacious and easy to operate, allowing staff to deal with customers in ease and comfort. These areas are typically used for both sales and customer service type transactions so allowing space for privacy and data protection considerations is hugely important.
By offering more space and the comfort of a clean and slick counter, you'll set your business up for the ultimate efficiency in transactions.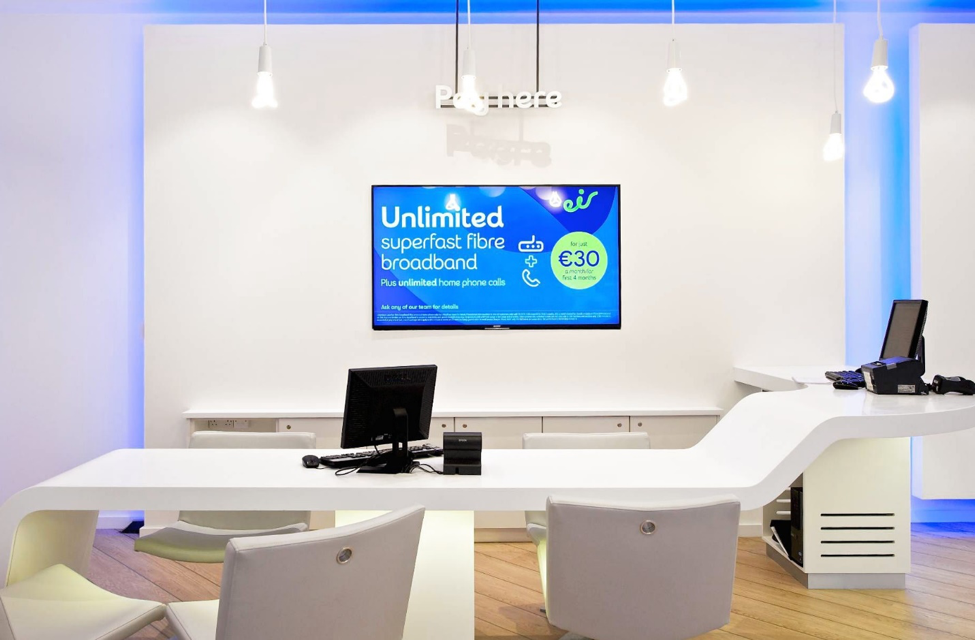 The Store Front
The exterior provides the first impression of your store and possibly of your brand. It is important to create an exterior that is inviting and enticing to capture passing footfall.
The store front encompasses; store front, entrances, display windows and signage. Strong customised signage and branding display are crucial for exterior recognition which allows your shop to stand out.
Read about some of our retail fitout projects at www.iisspace.com