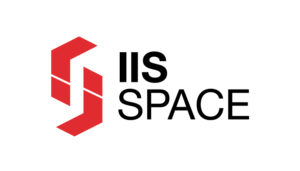 IIS Space Privacy Policy 
We take your privacy – and our responsibility to you – seriously.
IIS Space take your privacy very seriously and we are committed to protecting your Personal Data. The IIS Space Privacy Policy states how we collect, utilise and store your personal information and data. We fully respect your right to privacy, and shall not collect any personal information about you on this website without your knowledge and explicit permission.
Any personal information which you submit to IIS Space will be processed in accordance with applicable data protection law including, with effect from 25 May 2018, the General Data Protection Regulation (EU) 2016/679).
How to contact us in relation to your Personal Data:
If you require any information regarding your personal data, please contact us.
IIS Space Privacy Policy – Where and how we collect information
We take your privacy and your data very seriously and will never disclose, share or sell your data without your explicit consent; unless we are required to do so by law. We only retain your data for as long as is necessary and for the purpose(s) outlined here. You are free to withdraw your consent to utilise your data at any time.
The personal data that we collect
Name and/or business name
Business address
Telephone number
Business email
Mobile telephone number
Where and how we collect your data
Online forms
Newsletter subscriptions
On receipt of an enquiry you make with us
When you request information and advice
When you engage with us regarding tenders and related matters
Employment CV's
Supplier and sub-contractor details
Payment/Accounts and invoice details
We collect your personal data in the creation of a contract
We collect your personal data to provide a service
Your rights
You have the right to access any personal information that we process about you and to request information on the following.
For a copy of the personal information we hold.
You can ask us about how we collect, share and use your personal information.
You can update and correct your personal details.
If you can change your mind wherever you give us your consent, such as for direct marketing. However, please note that any processing carried out before you withdraw your consent will remain valid.
You have the right to restrict or object to us using your personal information.
In certain circumstances, you may ask us to delete your personal information.
You have a right to moving your information (your right to portability). Where possible we can share a digital copy of your information directly with you or another organisation.
You can exercise any of these rights by submitting a request to our privacy manager in writing to the address below or by email to info@iisspace.com
Further information regarding your rights can be obtained from the relevant Data Protection Commissioner; Ireland www.dataprotection.ie, UK https://ico.org.uk/
Sharing and disclosing your personal data and information
We do not share or disclose any of your personal information without your consent, other than for the purposes specified in this notice or where there is a legal requirement.
Transfers Outside the EU
IIS Space uses some products or software that may be hosted/stored in the USA, which means that we may transfer any information which is submitted by you through the website outside the European Economic Area ("EEA") for the below purposes.
Marketing database with Mailchimp
Account Software
Therefore, when you use our website/send us an email/sign up to our newsletter etc, the personal information you submit may be stored on servers which are hosted in the USA. Where this is the case, we will take steps to ensure that those providers use the necessary level of protection for your information and abide by the EU legislation and GDPR guidelines.
How to opt out or unsubscribe
If you have subscribed to one of our services through a newsletter or social media account, you may unsubscribe by following the instructions which are included in all emails that you receive from IIS Space.
We use MailChimp for our email campaigns. Information provided will be transferred to MailChimp for processing in accordance with their Privacy Policy and Terms.
Cookie Policy
IIS Space use cookies on www.iisspace.com. By using the website, you consent to the use of cookies.
Our Cookies Policy explains what cookies are, how we use cookies, how third ­parties we may partner with may use cookies on the Service, your choices regarding cookies and further information about cookies.
What are cookies
Cookies are small pieces of text sent by your web browser by a website you visit. A cookie file is stored in your web browser and allows us to enhance your enjoyment of our website and to improve our service to you. Cookies do not contain information such as your home address, telephone number or credit card details.
How ​IIS Space ​use cookies
We use cookies to provide us with access to anonymised, aggregated statistics and analytics of our visitors using the Google Analytics platform and other Google Analytics services.
We may also use cookies for the following purposes: to enable certain functions of the website, to store your preferences, to enable advertisement delivery, including behavioural advertising.
Both session and persistent cookies may be used.
Options regarding cookies
If you wish you can usually adjust your browser so that your computer does not accept cookies. Please refer to the help pages of your web browser. Please note you can opt-out of Google Analytics for Display Advertising and customize Google Display Network ads using the Ads Settings. If you do this, you will still be able to access our website, but this may limit some of the functionality available to you.
You find more information about cookies at the following third-party website:
AllAboutCookies: http://www.allaboutcookies.org/
You can contact us at:
Ireland
IIS Space
Unit A3, Celbridge M4 Business Park,
Maynooth Rd,
Celbridge,
Co Kildare
T: +353 1 627 4222
UK
IIS Space
Metal Box Factory,
30 Great Guilford Street
Unit GG.510
Borough,
London SE1 OHS
T: +44 20 7544 1031
IIS Space Privacy Policy Changes
This privacy policy may change. All updates will be posted on this page.
Queries in relation to the IIS Space Privacy Policy can be sent to info@iisspace.com