01.11.2019
Considerate Constructors National Company Silver Award 2019
IIS Space were named winners of a Considerate Constructors National Company Silver Award 2019.
We were delighted to receive the award in London recently in what is our first year registered with the Scheme.
The National Company and Supplier Awards celebrate companies and suppliers registered with the Considerate Constructors Scheme that have implemented the highest standards of consideration towards the neighbourhood and general public, the workforce and the environment.
The Awards recognise the construction companies and suppliers which have achieved the highest level of performance against the Scheme's Code of Considerate Practice.
We are proud to be part of the Considerate Constructors Scheme which does so much to promote best practice within the construction industry.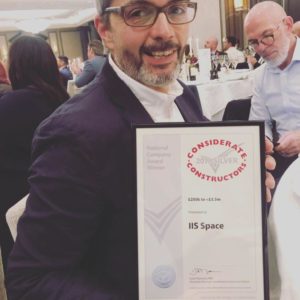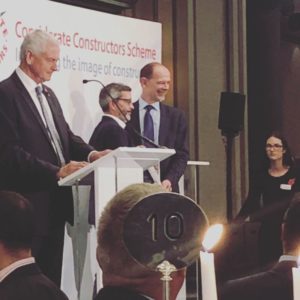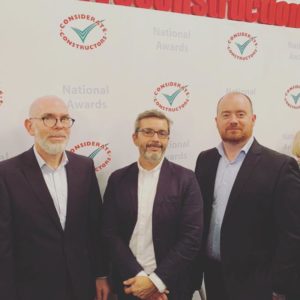 Here at IIS Space we've grown our business by focusing on what we do best and where we bring value. We specialise in fitout, refurbishment & construction, design & build and retail. Our dedicated and specialist team who are experienced in delivering projects ranging from 1,000 sq. ft. to 75,000 sq. ft. Read about some of our projects here.
Got a space that you're keen to scope out?
We're here to help, talk to us today.