11.09.2019
Considerate Constructors Scheme National Award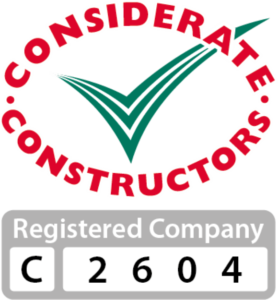 IIS Space nominated for Considerate Constructors Award
We are delighted to announce that IIS Space have been nominated for a 2019 Considerate Constructors Scheme National Award.
The National Company and Supplier Awards celebrate companies and suppliers registered with the Considerate Constructors Scheme that have implemented the highest standards of consideration towards the neighbourhood and general public, the workforce and the environment.
Only the highest scoring companies and suppliers are eligible to win a Gold, Silver or Bronze Award, with one company from each value band and one supplier being honoured with the prestigious accolades. The National Awards celebrate the efforts made by companies and suppliers, both large and small, in improving the image of the construction.
Winners announced October 31st!
Got a space that you're keen to scope out?
We're here to help, talk to us today.