17.09.2015
eir CEO and IIS Space work together…
CEO Richard Moat and IIS
Chief executive Richard Moat opens the new eir store on Henry Street, Dublin. "It is dynamic and modern," said the CEO. IIS Space are proud to have been the main contractor with eir on the new flagship store. See our amazing time-lapse of the rebrand from start to finish below.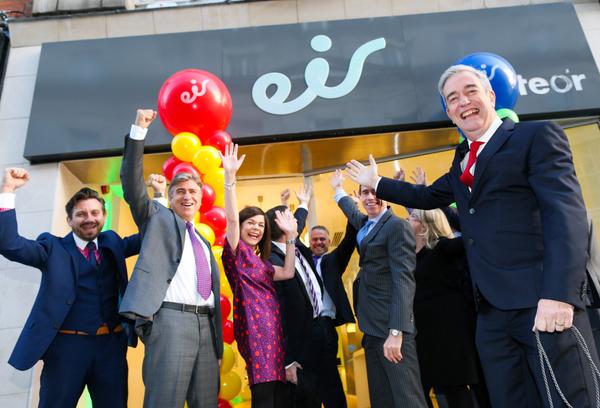 Unveiling the eir brand at the flagship store completed by IIS Space, eir CEO Richard Moat.
The creation of eir is a €16 million project – thought to be Ireland's largest rebrand in 20 years. The project involves 1,700 new shirts, hard hats and hi-vis vests for staff and new external signage for its 63 stores. With 50+  stores to be refitted to the new spec.
---
The Final Time-lapse Cut – Wow!
Here is the final time-lapse cut, from start to finish in closed to open in about sixty seconds. This is an amazing time-lapse of the Eircom rebrand. New name, new logo, IIS Space were the main contractor on the flagship store, completed ahead of schedule.
A Look Inside..