22.11.2018
Office Relocation Vs Renovation
Office Relocation Vs Renovation? One question we are asked regularly by clients is whether relocation would be a better option than renovation. The answer very much depends on your businesses' individual circumstances and needs but there are some important factors to consider. Key considerations include rental cost, business disruption, location, accessibility for staff/clients and future business growth.
The motivator for this key business decision is often an upcoming lease expiry or break option. It could also be that your business needs to accommodate change (e.g. business growth, merger, rebrand). Whatever the motivator, it offers a good opportunity to reflect on the strengths and weaknesses of your current location and future growth. To do so, will require a thorough look at your business and operations.
Office Relocation
There are many pros and cons when considering an office relocation, but the core considerations are outlined below that will help you reach a decision if relocation is right for your business.
1. Current Location– what are the limitations of your current space? In terms of location, cost, size, storage needs, accessibility (public transport) parking etc. If your current location isn't ticking these boxes it may be time to consider a relocation.
 2. Future business plans
a.    What is the long-term strategy for your business? Plan now for future growth and expansion. A new location should be fit for purpose to see you through the next 5-10 years.
b. How do you want employees to work? Do want to employ a collaborative working environment? Do employees avail of flexible working arrangements such as home working? Making these decisions now may provide an opportunity to downsize.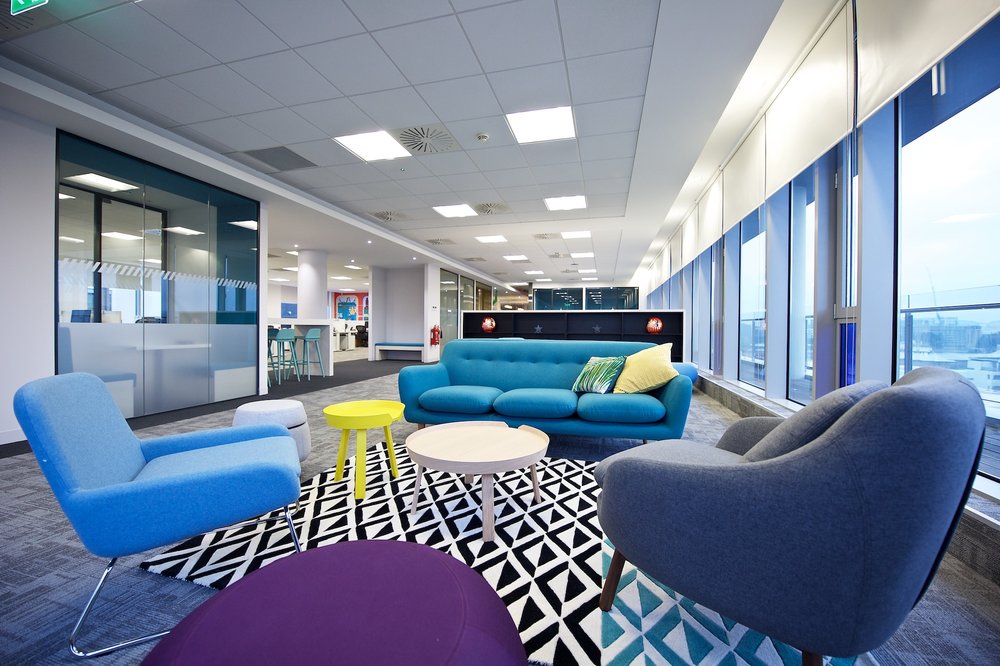 3. Lease and occupational costs
a.    Landlords may offer deals to new tenants e.g. reduced rents for a period.
b.    Many items will be easy to budget for but don't forget the less obvious costs such as; planning permission fees, professional fees; insurances and utility or maintenance costs. Be sure to include all IT and technology costs.
c.   Dilapidation costs will be incurred for your current location.
Engaging a company who provides a design and build solution will pay dividends. You will be provided with full cost estimates – ranging from space planning, office design, on site construction and furniture installation. They will also be able to advise on what are the key drivers in the overall cost to best maximise your budget.
4. Employee Engagement – consider how a relocation will affect your employees in terms of accessibility and overall morale;
a.    How does the new location impact travel times, staff parking, access to public transport, café/restaurants, mobile/Wi-Fi coverage?
b.    Are there better or worse amenities in the new premises and locality?
c.    Assess whether the new location will help or hinder you in the attraction and retention of talent.
d.    Any relocation muse be properly planned and executed in order to avoid unease and friction among management and staff.
5. Disruption– Any disruptions can be planned so that you continue in your existing space until your new location is ready, fully fitted out.
Office Renovation
An office renovation may seem like a daunting task however, there are several reasons why relocation may not be an option for your business. There are also some significant benefits to an office renovation that are worth careful consideration.
1. Relocation not an option – there are several reasons why relocation may not be an option for your business;
a.    Tied into a long lease.
b.    Bulky or fragile to move equipment.
c.    Company brand associated with current location.
2. Space – if space is the only motivator for change, refurbishing your existing office can often free up space and make more effective use of the space you already occupy. Consider using offsite office storage facilities if required.
3. Productivity
a.    Maintaining productivity during renovation may be a concern; however, engaging an office fit-out specialist with experience of projects in occupied premises will be able to advise and deliver on a schedule that will minimise disruption to all concerned.
b.    Office renovation can indeed provide an opportunity to increase staff productivity through the rebuilding of your office into a flexible, modern space. A flexible office will provide hot desking areas, quiet working spaces and pods and breakout areas.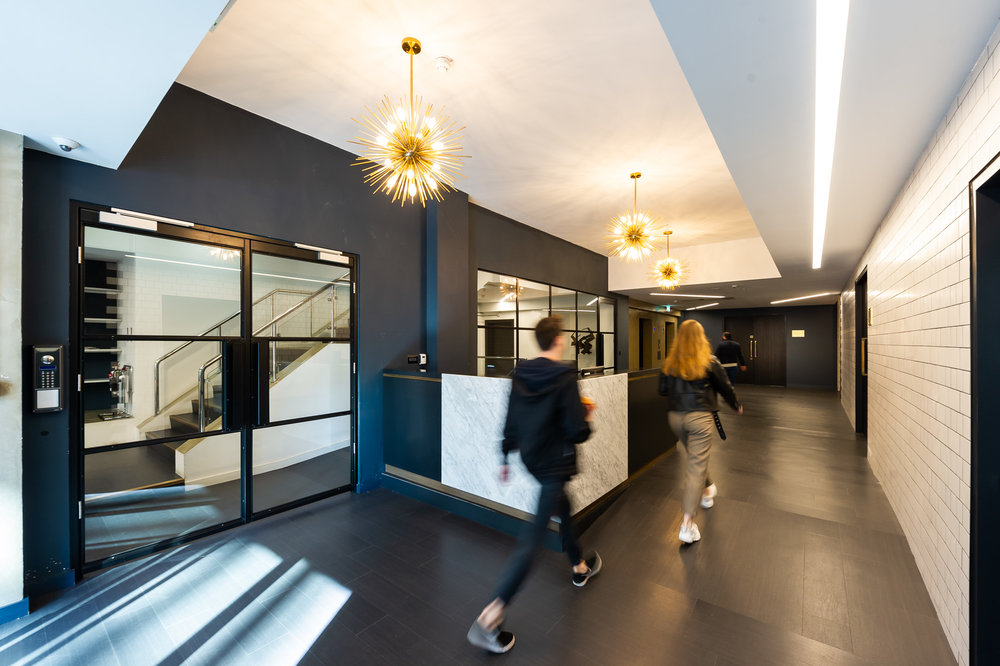 4. Staff Morale – an office renovation provides an excellent opportunity to boost staff morale, add renewed energy to your organisation and enhance work life balance. This is achieved through the upgrading of facilities, providing attractive break areas and adding some fun to your office design.
5. Rebrand – an office renovation can provide an excellent opportunity for rebranding your business, and vice versa. If you are already planning a rebrand, you will want your office space to reflect your new brand identity and company culture. Your office space gives an impactful first impression of your business to prospective clients and employees.
Office Relocation Vs Renovation. So, what is right for your business?
As you can see there are many factors to consider when making this critical business decision. There is no right or wrong answer. Ultimately, it depends on being able to make the changes in your current space that will be effective and future proof your business for the coming years.
A consultation with IIS Space, will provide an assessment of the pros and cons of both relocation and renovation, taking into consideration your businesses' needs and circumstances.
Read about some of our exciting projects
Contact us here to discuss your specific project needs.