12.07.2017
Quick ways to improve your Office space.
Does your office interior need a fit out?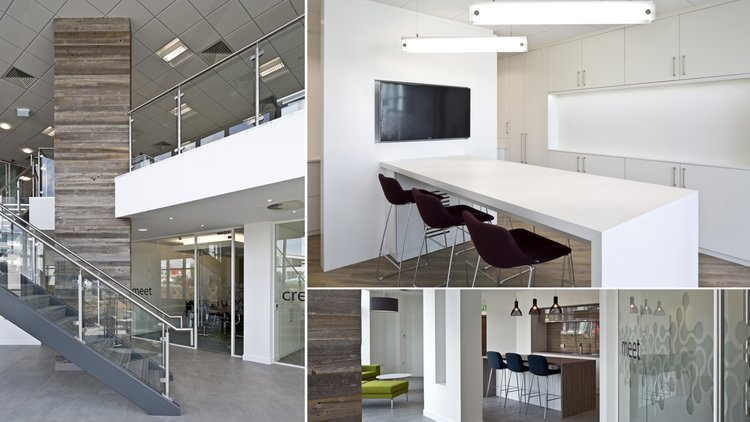 Office Mezzanines
Enabling you to almost double your floor space, and often eliminating the need to relocate, the installation of an office mezzanine floor is a practical and stylish choice for commercial, retail and industrial premises. As well as adding a contemporary and chic edge to your building, mezzanine floors are cost effective and much less disruptive than moving offices, and can usually be installed in a matter of days, depending on the circumstances.
Glass Partitions and Glass Walls and Graphics
Frameless glass partitions make a great addition to any office, and can be used to separate spaces between desks, create meeting areas, and create walkways around a building. Glass walls offer extra privacy and soundproof barriers, and are perfect for boardrooms and private offices, offering a separated space, but still enjoying the benefits of an open-plan space. Glass partitions and walls can be built bespoke to your business space, and also branded with logos and designs as required. Graphics add an extra dimension to an existing space.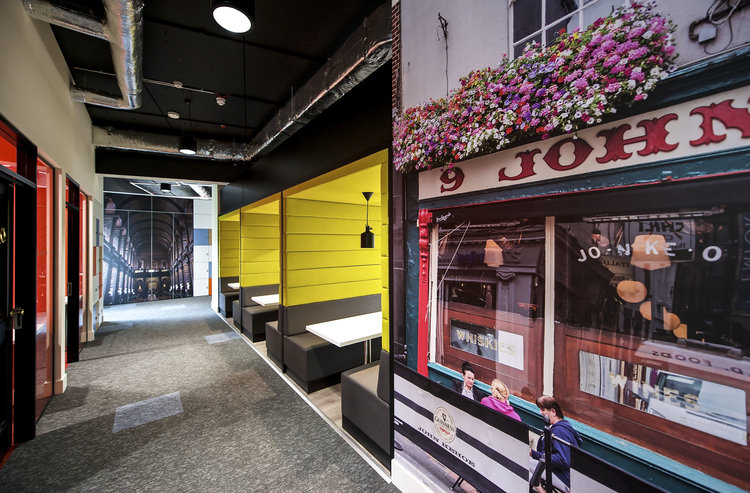 Movable partitions
Movable partitions also known as folding walls, flat panels, movable walls, and room dividers — set the standard for quality, durability, acoustic separation, and ease of movement. They are the creative way to add flexibility and functionality to your space. There are many different options available to suit different budgets and requirements and can be insulated and fire rated as needed.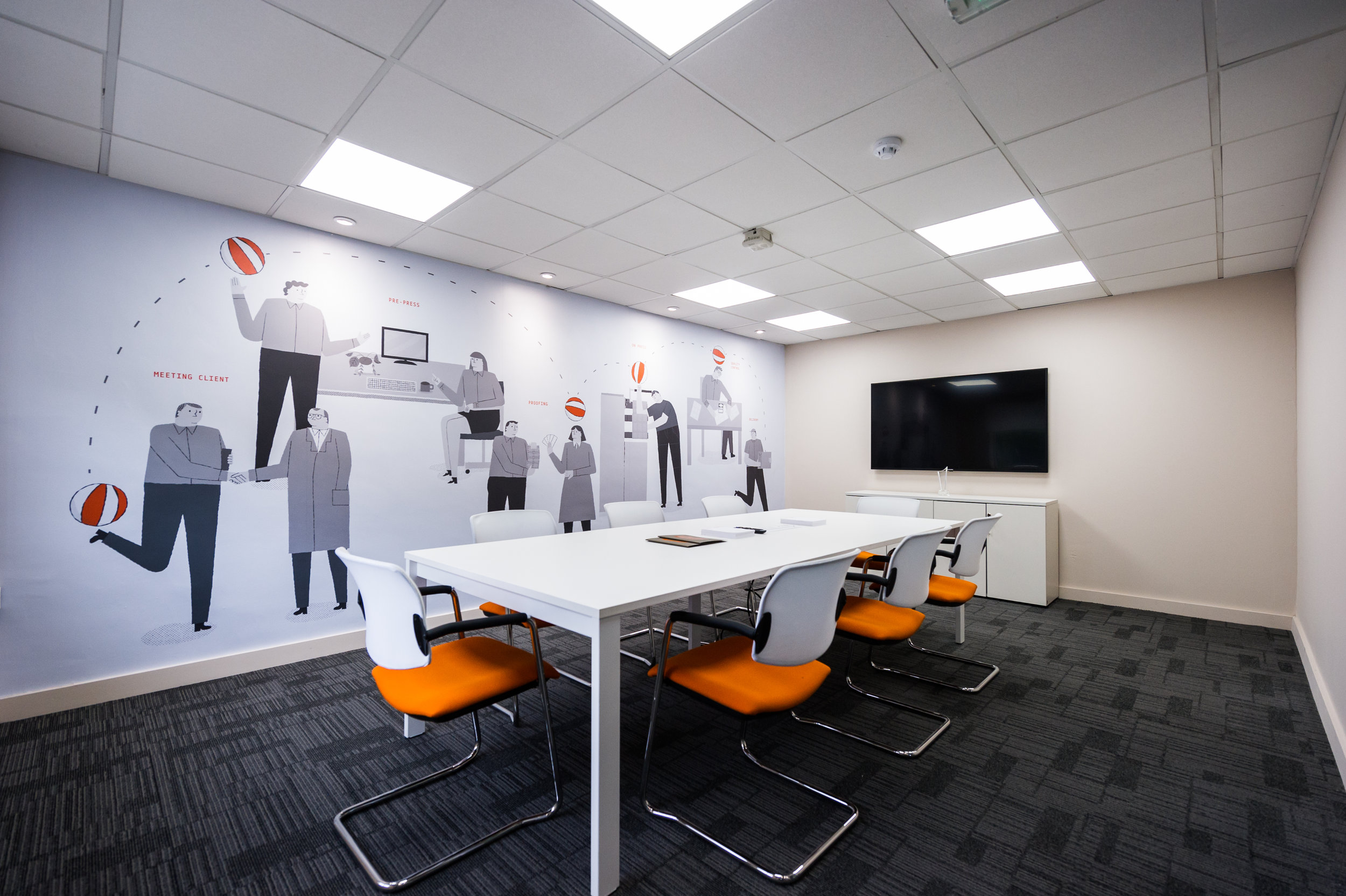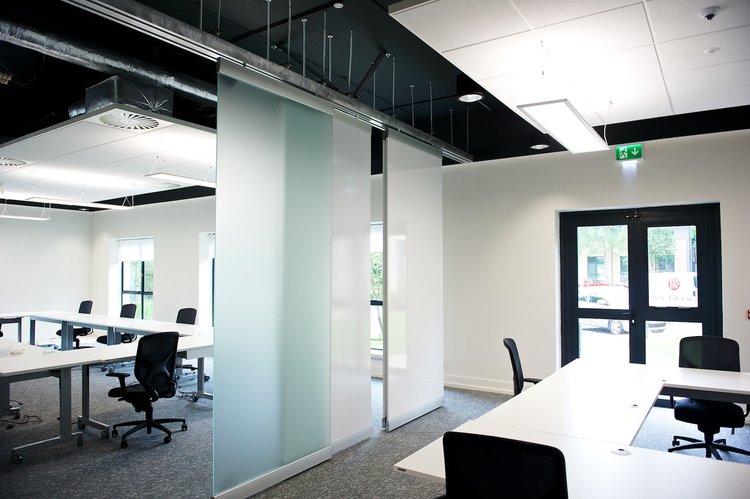 Creative Storage
Many companies struggle with effective storage solutions, therefore it is essential that you assess your current storage needs, and see if they are being met efficiently. Racking and industrial storage can be tailored to warehouse and retail spaces, to ensure that every inch of space is used to the maximum potential, hence adding to an increase in space productivity and revenue maximization. Multi-tiered shelving can be added to an office space to make use of vertical wall space and can be tailored to the height and capacity of the building, depending on what you need to store on the shelves.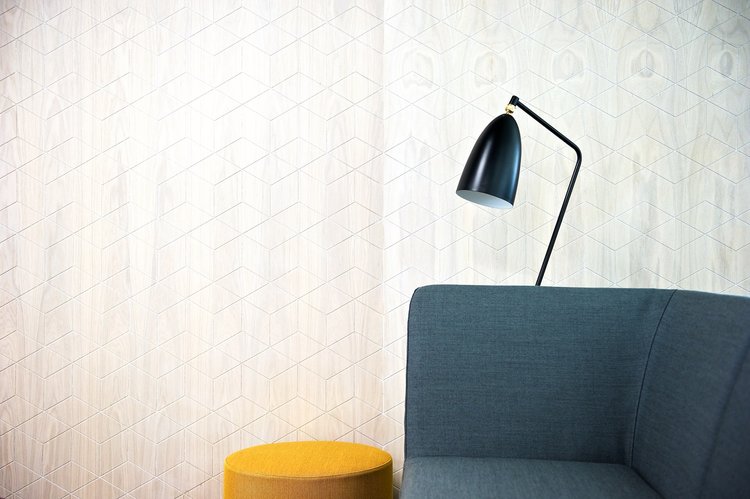 Bespoke Office furniture
An important part of your office fit out is the office furniture used, and although off-the-shelf furniture can be purchased online for relatively cheap, a more effective approach would be to create bespoke office furniture, tailored to your space and culture, so that It complements the office perfectly.