25.01.2018
Office Refurbishment – the 7 best tips!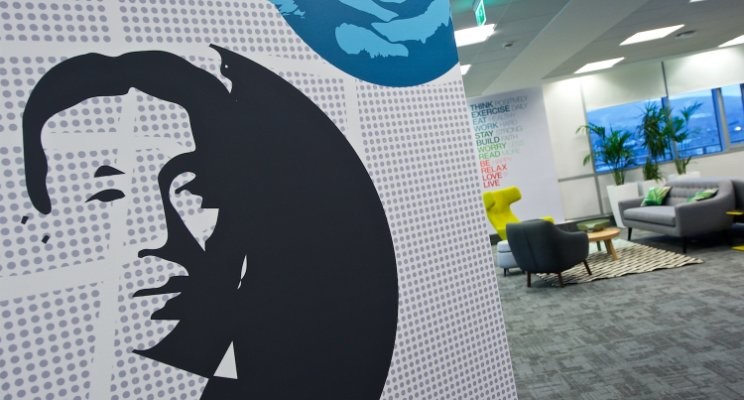 The demand for office space has led to an increase in large scale office refurbishment projects instead of fit-outs in new office locations. Many companies underestimate the potential of their existing space and what a successful refurbishment can achieve. A comprehensive review and redesign allows for an increase in space utilisation to meet the workplace needs.
Whether it's to upgrade the company image, make more efficient use of space or to accommodate more staff; once you've made the decision to refurbish your office space, it's time to get on with it.
1. Plan beyond today's needs.
Build in flexibility that will allow you to adapt to business growth and expansion in to the future, in addition to changing workplace culture and technological advances. Adaptable furniture and modular systems can help achieve this. An office refurbishment is your chance to take advantage of contemporary and future trends and materials while making use of innovative workplace practices to help your business succeed today and in the years to come.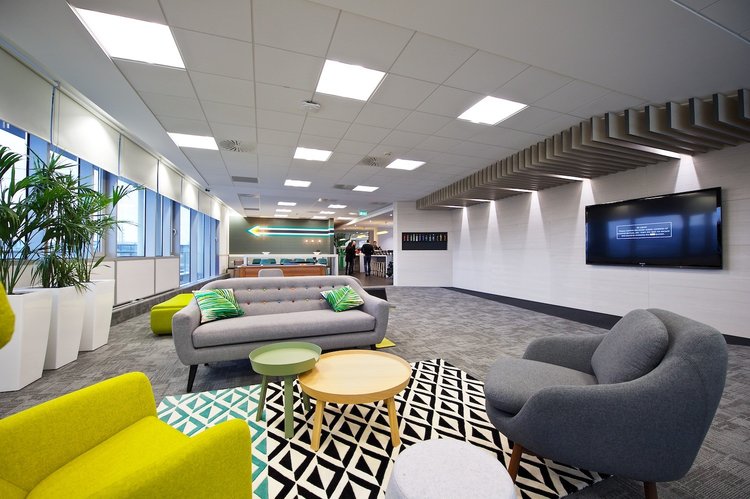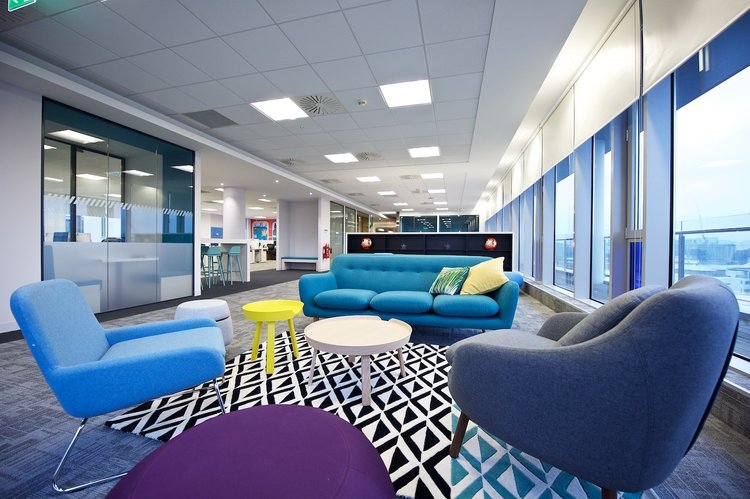 2. We manage the process professionally.
At IIS Space we run your office refurbishment like a finely oiled machine, with a designated project manager and an agreed budget. We set a realistic timetable that starts with staff consultation and ends with a superior office handed over to you on time and on budget. We can help provide a complete solution – from space planning and designers to installation and even training.
3. Let there be 'natural' light.
Don't underestimate the importance of the correct lighting levels. Make the most of natural light whenever possible and take our professional advice on the type and placement of artificial light sources. Natural light is a valuable commodity in offices spaces everywhere – maximise it wherever possible. High levels of natural daylight in the workplace are associated with improved happiness, better productivity and with fewer health complaints being reported, compared to offices that rely mostly on artificial lighting.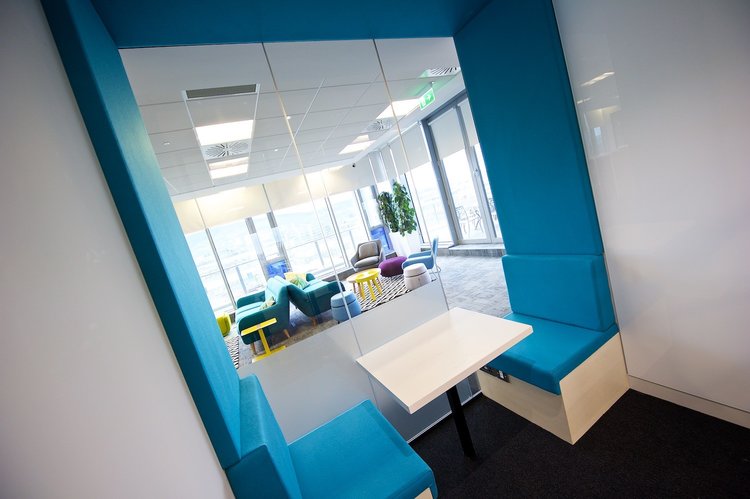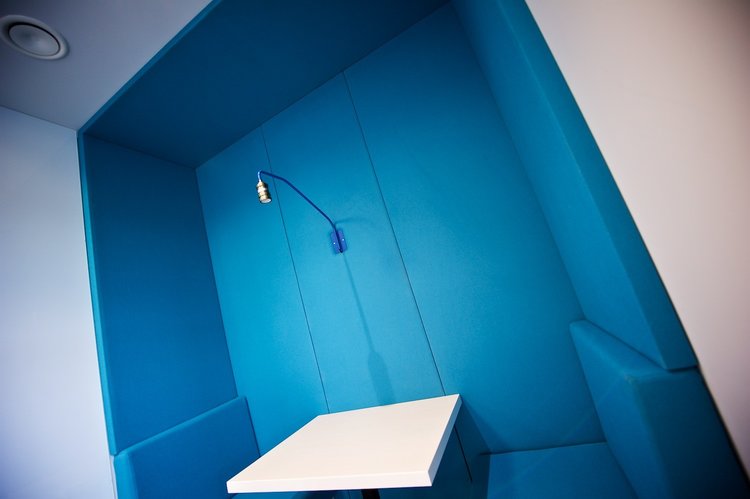 4. Making effective use of your office space.
It's crucial that your office space is utilised to its full potential to deliver maximum value. Rather than making do with an inherited or accidental office layout, now is the time to rethink and reconfigure it to your best advantage. Consider whether your business would work better with quiet, traditional workspaces or ask us to investigate open plan designs to create a more dynamic, interactive environment for your staff.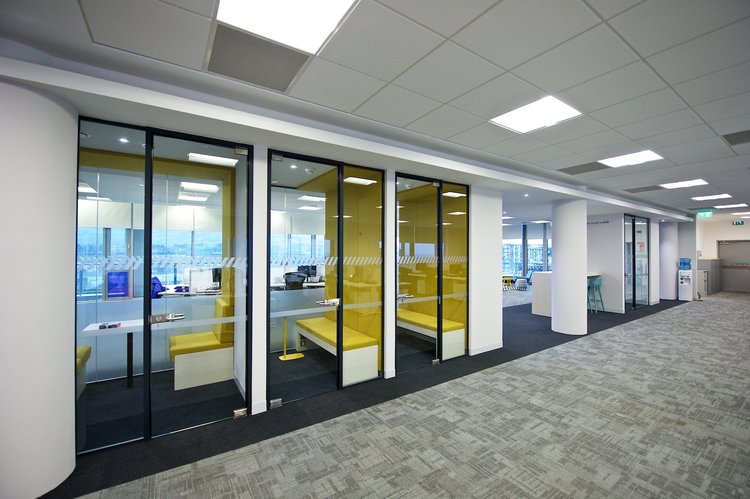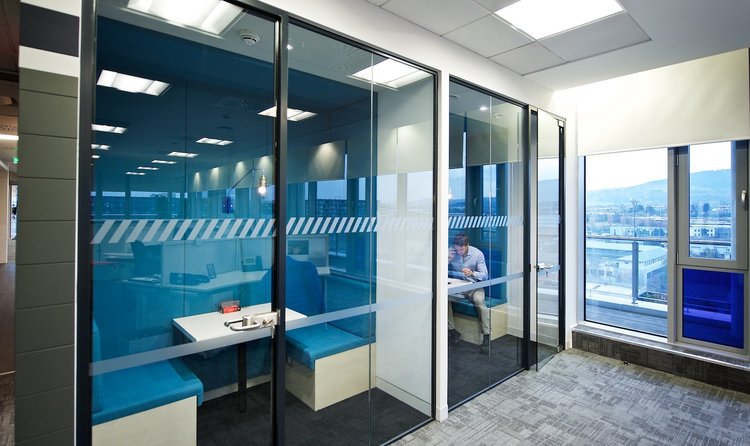 5. Re-energise with casual break-out areas.
Ensure your office space is conducive to the wellbeing of your employees. The negative effect of sitting for long periods is well documented. Breakout spaces in the office provide a getaway from the desk. It's a place to have informal meetings, lunch breaks, or just somewhere to have a quick chat. It's surprising how re-energising a short break can be, refreshing our mental capabilities and leading to higher productivity.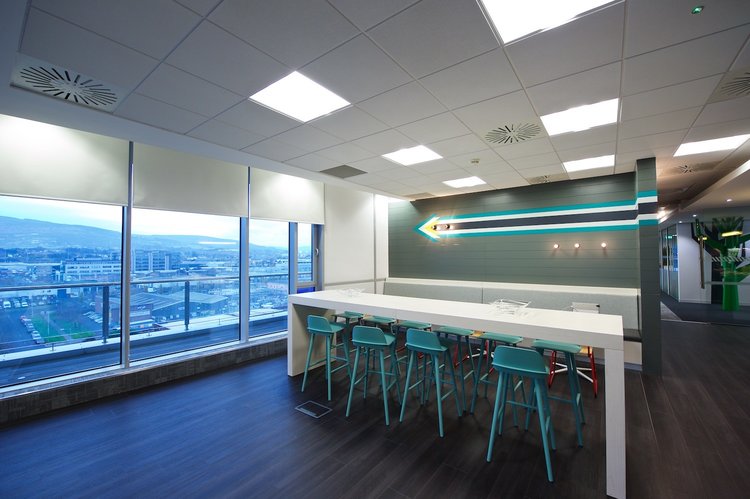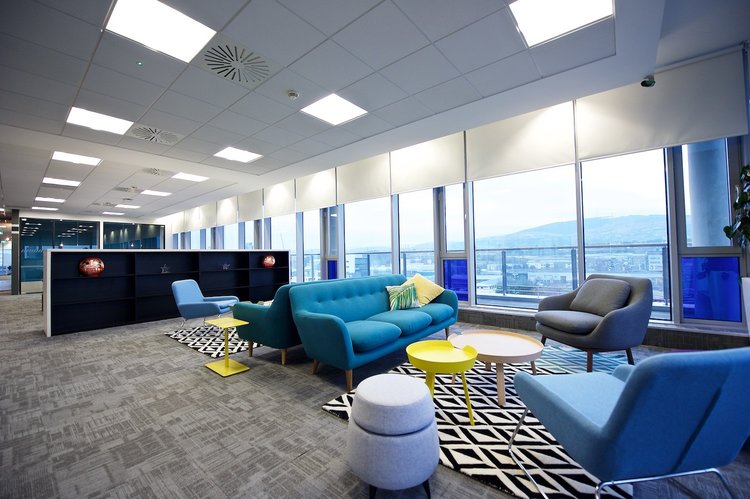 6. Make it ergonomic.
Choose ergonomic solutions for the comfort of your employees, materials that fit with your brand and provide an energising and motivating environment in which to work. Buying budget chairs and desks is a false economy. The majority of office workers spend around 40 hours a week at the office, most of that time sat down in front of a computer screen. Good quality furniture is proven to stimulate productivity and reduce absenteeism.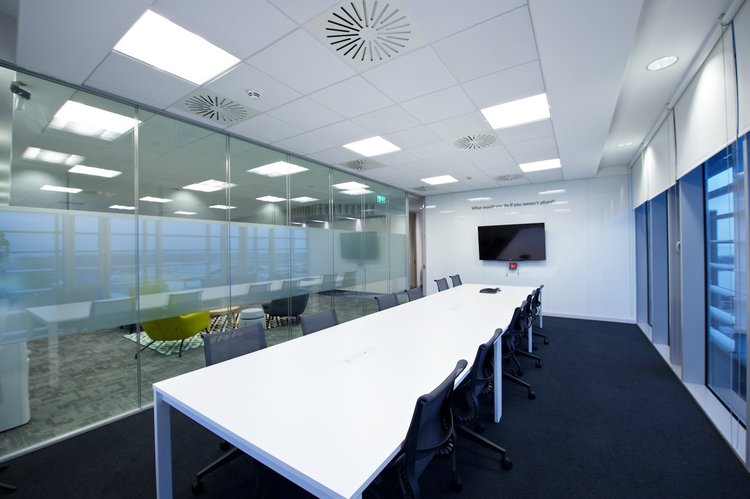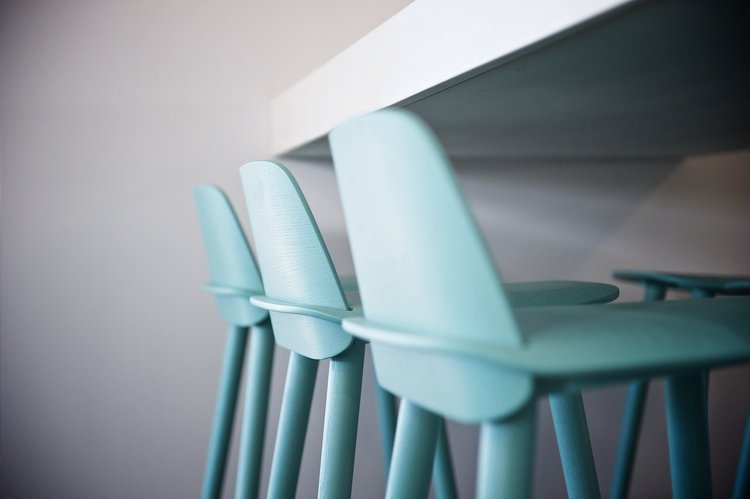 7. Reinforce and realign your company brand.
Refurbishing your company premises offers the opportunity to align your corporate values, messaging and business branding. First impressions count – to your clients and to staff. Recruitment is competitive and an amazing office space will help attract and retain staff. Use your corporate colour scheme in office furniture and interior decorations while incorporating your logo and values.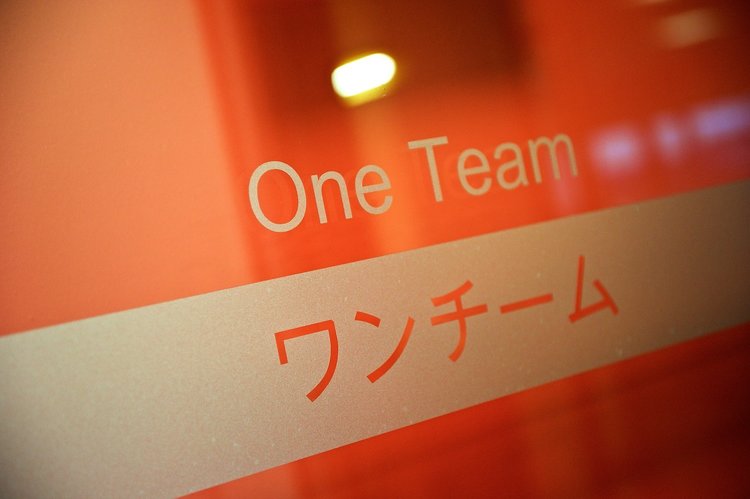 At IIS Space we partner with our clients to create truly inspiring spaces. With specialist interiors professionals and dedicated project managers from inception to handover means that you are looked after every step of the way.
We deliver every job on time and within budget. Talk to us today.