07.04.2016
What makes an effective staff break out area?
They say that the kitchen is the heart of any home and conversely that the staff breakout area is the office equivalent.
So surely it makes sense to give these areas a lot of attention during any office design project. But why should your organisation invest in a break out area?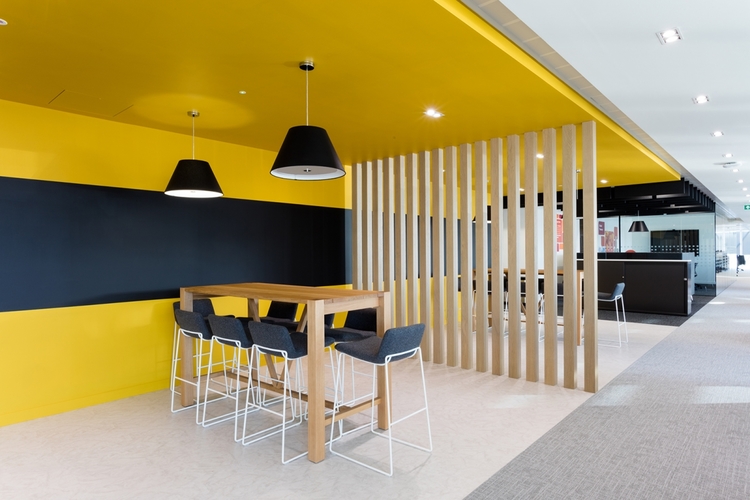 Benefits of a well-designed break out area
A well-designed staff break out area can serve many purposes, providing a space for informal catch ups and meetings; for grabbing a bite to eat at lunch; somewhere to greet visitors and clients and importantly, an area where staff can relax away from the PC screen.
Making good use of breakout spaces makes sound business sense. A room that used to be inhabited for a couple of hours a day can be turned into an efficient multi-use space, used throughout the day, combating rising space costs.
Research from the University of Warwick in 2014 found that happy employees are 12% more productive and there are numerous anecdotal reports that staff offered space and time to lunch and relax are happier and more satisfied at work.
And there are health benefits too; encouraging your staff to walk away from their desks or spend some time away from the glare of the computer screen will help to promote employee wellbeing and improved posture while it can also help to relieve stress.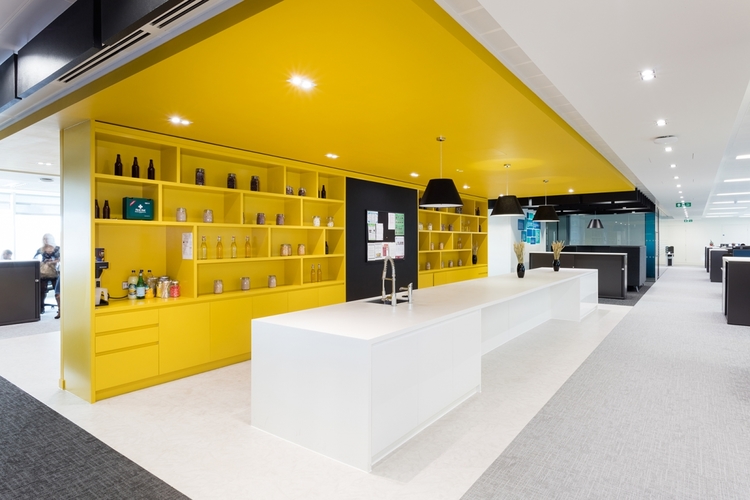 Office Collaboration
Google holds its (famously free) lunch queues at a set time to encourage collaboration and foster innovation. Dan Cobley, Google's UK MD, told a conference of business leaders at the Albert Hall in London a couple of years ago that,
"People will chat while they're waiting. Chats become ideas, and ideas become projects."
Google believes in "serendipitous interaction" between colleagues. Offering free meals means that staff members are more likely to stay on site and speak to each other which can't be a bad thing, can it?
Designing a breakout space with collaboration in mind means making sure the space is welcoming enough to do all these things in. Many companies now invest in good quality coffee and supply different varieties of tea along with fresh fruit, all of which promote the use of the space at lunch and other times. Providing comfortable an adaptable furniture is also important and can help to ensure that staff use and keep using the space.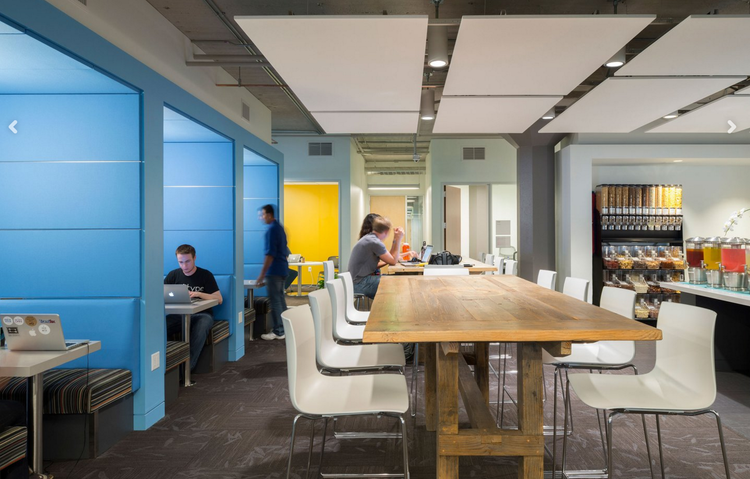 Flexible break out areas
Dedicated breakout areas can not only double as relaxation spaces and impromptu meeting areas, but they can serve as destinations for catered lunches, displays and demonstrations, saving on venue hire.
The breakout area has the potential to be the heart of the office space, so don't neglect it.