28.03.2019
The difference between Cat A and Cat B Fitout
Cat A and Cat B are terms used in the commercial property industry that don't provide any insight to what exactly is involved and can seem confusing to those undertaking an office relocation or office refurbishment for the first time.
There is no standard definition for these terms, but they generally refer to the level of fitout works carried out.
Here, we are going to explain exactly what Cat A and Cat B means and the works involved in each category, so you know exactly what's involved before you begin your office relocation or refurbishment project.
Category A Fitout
At its most simple level, Cat A refers to a basic landlord fitout. It is essentially a functioning space that a landlord will lease, it is ready to move into but is very much a blank canvas.
A Cat A fitout typically includes;
Basic mechanical and electrical services
Toilets
Floor finishes
Suspended ceilings
Life safe systems
Finishes to internal walls, reception areas and lift lobbies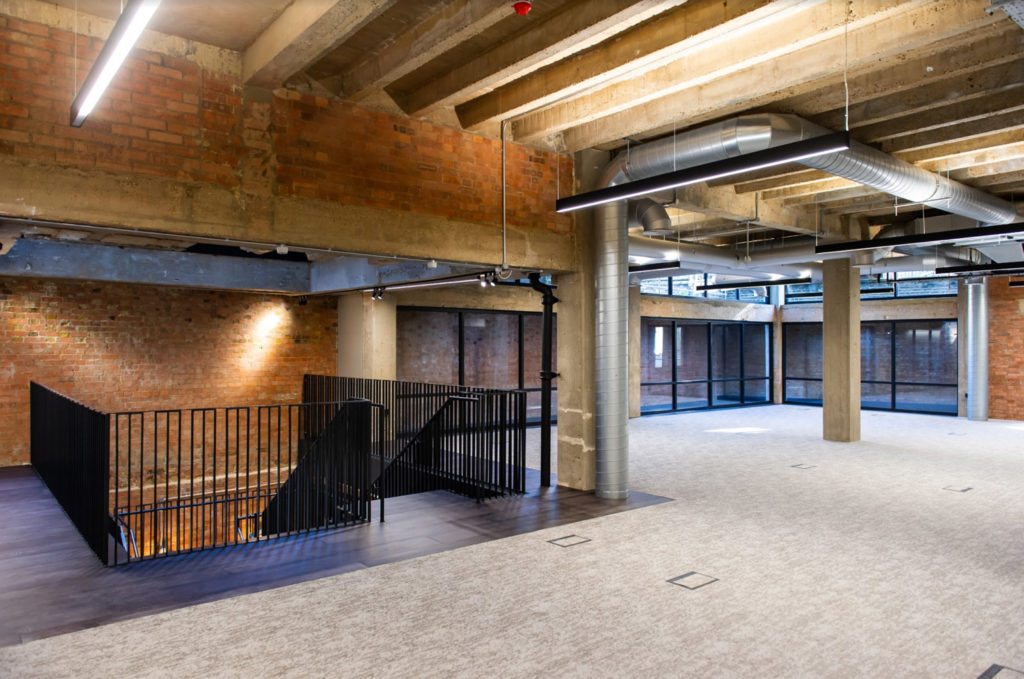 Cat A fitout provides a basic, open plan finish. Tenants then have the opportunity to install the design, layout and finishes that meet their work space needs in the form of a CAT B fitout.
Category B Fitout
Cat B fitout is perhaps what most people are familiar with. It is when your blank canvas comes to life. As the tenant you will need to choose a fitout partner to create the style of your new office space to reflect your business needs and brands.
You shouldn't underestimate the amount of work involved taking your space from Cat A to Cat B.
In order to create a tailor-made space, your fitout partner will want to gain insights to your work culture, practices and future business plans. A tailored Cat B fitout will bring many benefits to your business. It will give you the right mix of desking, meeting rooms and breakout areas for your business needs. It will reflect your brand, showcased through the furniture chosen and custom design elements. The right office design will provide you with the flexibility to adapt the space as your business grows. Finally, staff attraction and retention will be improved through the provision of quality facilities, attractive breaks and adding some fun to your design.
You can expect to be collaborating with your fitout partner on a wide range of elements such as wall colours, floorings, furniture, lighting, audio visual, communications, partitioning and more.
A Cat B fitout will provide the space with;
Open plan desking
Private office spaces
Floor finishes
Meeting and conference rooms
Breakout areas
Audio and visual equipment
Partitions and doors
Internal air conditioning
Reception areas
Lighting
IT comms rooms
Café, tea stations and kitchen/canteen areas
Workstations and Furniture
Company branding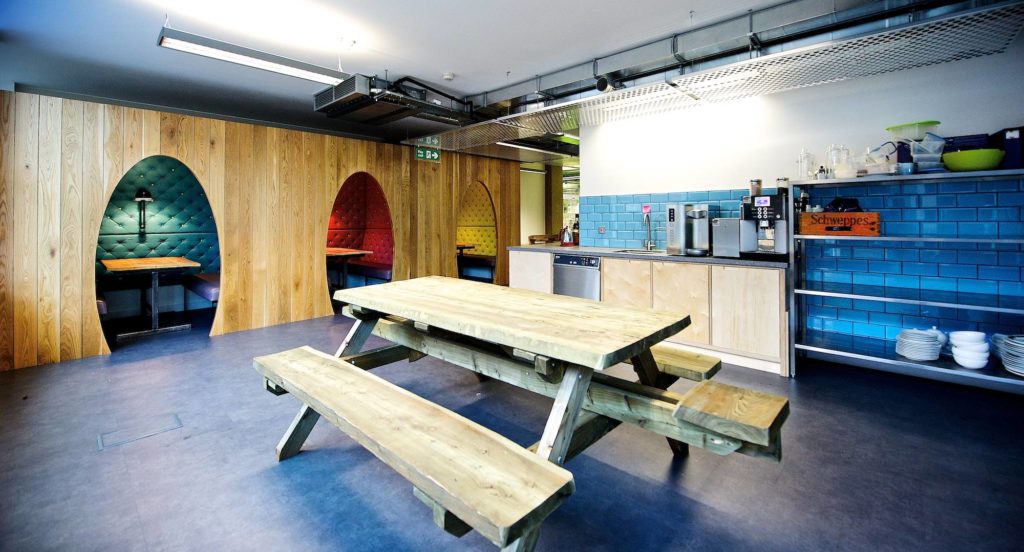 Now that you have an understanding of these terms, you are best placed to make an informed decision on which option best suits to your company's needs.
At IIS we are experienced in both Cat A and Cat B fitout projects and can provide you with advice at each step of your office relocation or refurbishment journey.
Please take a look at some recent Cat A and Cat B fitout projects we have completed.
Get in touch today at info@iisspace.com to discuss your fitout project requirements.