05.11.2018
Top 5 Challenges in Office Renovation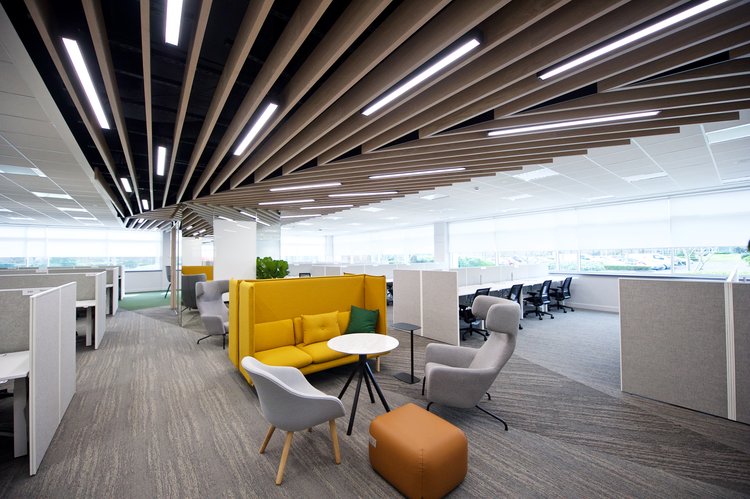 Challenges in Office Renovation. Refurbishing your office space is an investment in your business and will deliver benefits in to the future – but only if you start out with a clear strategy! Set yourself up for success by having a good plan in place from the outset.
1. Getting it Right
Undertaking an office renovation is a significant project for your business; therefore, getting it right and delivering results is crucial.
Identifying the reason for the refurbishment is key to ensuring the finished product delivers on your business' needs.
Here are some key questions to consider; 
What is the key driver; Growth in size of the workforce? Facilities in need of upgrading? Health & Safety concerns? Lack of storage?
What is the long-term strategy for your business? Plan now for future growth and expansion. Your new workspace should be fit for purpose to see you through the next 5+ years.
How do you want employees to work? Do you want to employ a collaborative working environment? If so, the design will need to reflect open spaces, break out areas etc.
Do employees avail of flexible working arrangements such as home working? Take this into consideration when planning desk requirements.
Have you considered technology? Both existing architecture and future requirements.
Stakeholder engagement will be key to this process – consulting areas of the business such as Health & Safety, Procurement, Finance and the people who work in the space etc will help you refine the deliverables but also avoid/highlight any potential pitfalls.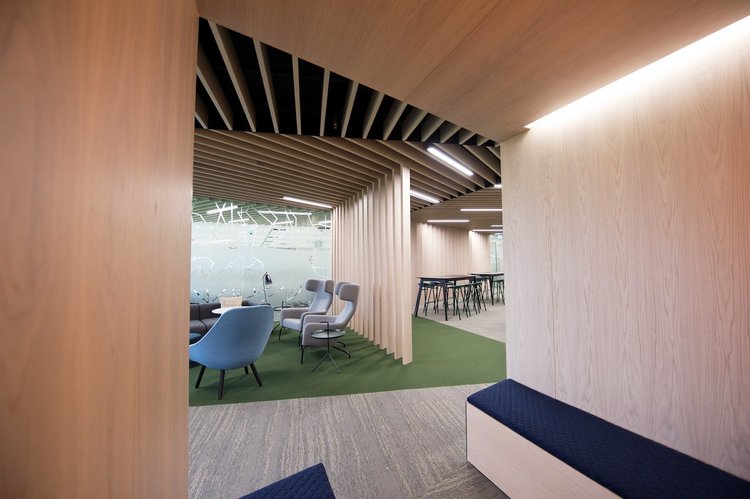 2. Going Green
The environment and sustainability are high on the agenda for many businesses today and it is not surprising, given the results it delivers – increased productivity, decreased absenteeism and reduced energy bills.
Achieving this may seem daunting but it doesn't need to be complicated or add to your budget. It does however; need to be considered from the outset of any project.
Make energy efficiency a requirement when replacing lighting, heating and ventilation systems
Maximise natural light in the design
Allow for recycling stations
Choose products made from recycled materials
Upcycle existing joinery where possible
Don't forget the culture; employees need to be encouraged to conserve, recycle and power down devices at the end of the day.
3. Health & Safety
Considerable planning should go in to the Health & Safety plan, especially when refurbishment is taking place in an occupied space. This type of project presents challenges and it is important to ensure staff, clients and other building occupants are protected.
A good Health & Safety plan will cover the design (ergonomics, furniture), the move (office removal, waste disposal) and most importantly, the renovation.
This is where picking the right contractor will be invaluable. Work with companies who have a proven track record in Health & Safety and who have Health & Safety at the core of their business. This will ensure that not only are all legal responsibilities complied with but also, they can carry out risk assessments, offer Health & Safety advice and workplace safety audits.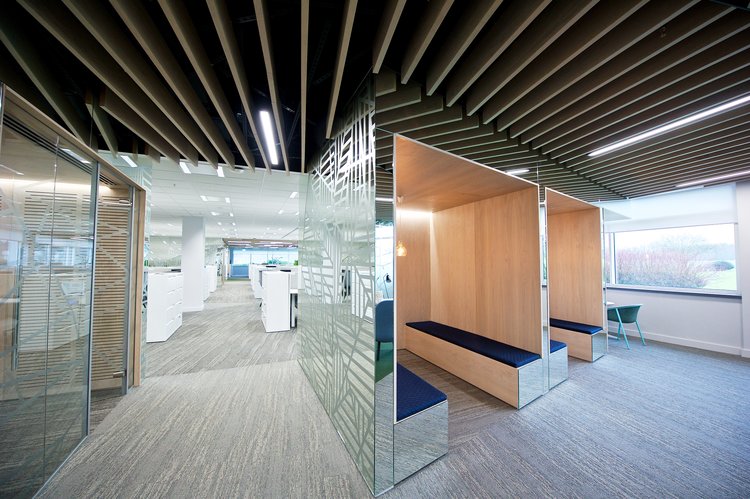 4. The Budget
Once you have a clear idea of what you want to achieve; it is time to put a realistic budget in place.
Many items will be relatively easy to budget for but don't forget to allow for less obvious costs such as; planning permission fees, professional fees; insurances, increased utility or maintenance costs, temporary storage during the renovation etc.
Be sure to include all IT and technology costs.
Engaging a company who provides a design and build solution can pay dividends. You will be provided with full cost estimates – ranging from space planning, office design, on site construction and furniture installation. They will also be able to advise on what are the key drivers in the overall cost. Additionally, having end-to-end project management responsibility assigned to one contractor means that it is their responsibility to deliver the project within budget, on time and to a very high standard.
5.    Maintaining Productivity 
Always a concern when embarking on an office renovation is how to maintain productivity during the renovation phase.
First, you need to get buy in from key stakeholders in the business and a good way to do this is to ensure all key departments are represented in your internal project team. This will mean all areas will have an opportunity for input to the process and a sense of ownership is fostered.
Next, maintain communication with staff and all stakeholders throughout the process. A good comms plan will include staff briefings, so everyone knows what changes are happening, when it's happening and what impacts they can expect during the renovation. When the work is complete plan for staff orientation and/or welcome packs to the new workspace.
Finally, engage an office fit-out specialist with experience in projects in occupied premises. Their expertise will be invaluable, not only during the fitout phase but also in the planning phase e.g. they can advise swing space solutions. Key considerations during the fitout are access and egress, noise and dust control, consideration of other tenants and disruption to your operation. This is where an experienced contractor will be able to advise and deliver on a schedule that will minimise disruption to all concerned.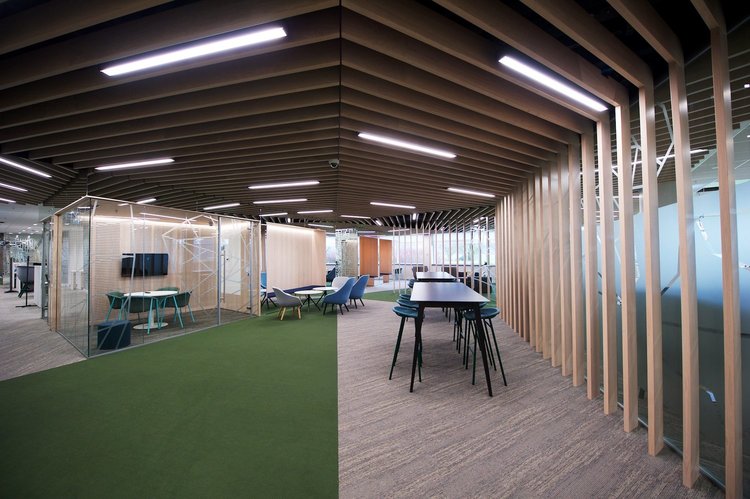 To read about some of our office renovation work click here: HPE Case Study
Contact us to learn more how IIS Space can help make your office renovation a painless and successful project.